The Parallax Effect is also known as the Ken Burns effect, which is named after the filmmaker who made this effect his signature visual style in his documentary films. This technique is a panning and zooming effect that is used to create something like a video from still images. The zooming and panning across photographs gives the feeling of motion, which keeps the viewer visually engaged.
Here is an example of the parallax effect in action to illustrate what I'm trying to describe.
And here is another good example:
The effect can also be called the 2.5D parallax effect. 2.5D refers to the visual depth perception in an otherwise 2-dimensional image or view. If you want to adopt this parallax effect in your photographs, you can, with the help of Photoshop.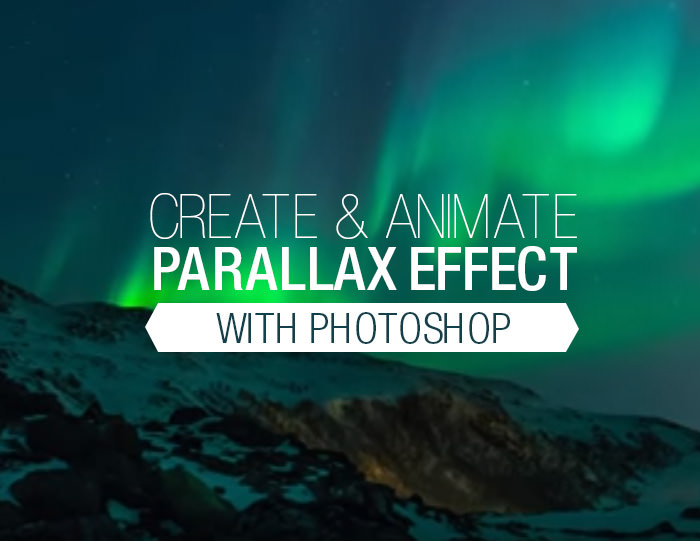 We've been collecting some of the best tutorials on Parallax in Photography. Some of them may require extra video editing software like Adobe After Effects to execute. If you don't have it, you can check out the tutorial which creates the parallax effect with open source software.
Blast from the Past: 50 best Photoshop tutorials of 2015
Parallax Effect – 2-Minute Design
This video from 2-minute Design channel will show you how to achieve parallax effect using only Photoshop CC. The video is short (hence the 2 minute timeframe) but it does give us a lot of tricks on how to deliver this effect.
Animate Photos in Photoshop – Michael Tierney
Using only Photoshop layers and a timeline panel, Michael Tierney guides us on how to animate more complex parallax photos comprising buildings and a bridge in the shot. In 12 minutes, you would know more about creating parallax effect than before.
2.5D Parallax Effect Photoshop Tutorial – Spoon Graphic
This time, Chris from Spoon Graphic blog will show us how to create the parallax effect with three cool examples. It is not the usual step-by-step photoshop tutorial (hence the 6 minute length), but it does gives us a lot of useful tips and tricks.
Ken Burns Effect – Photoshop Training Channel
Photoshop Training Channel give us this awesome 30 minute long step-by-step Photoshop tutorial. What these guys do differently is animate both panning and zooming simultaneously, which is super cool. They're using Photoshop CS6 in this tutorial.
Parallax Effect Tutorial – Lankapu Chen
Made by Lankapu Chen, this tutorial is a 2-parter, each less than five minutes long. It shows us the basics on how to collaborate Photoshop and After Effects to create a simple parallax effect with two flowers patches.
Create a 2.5D Parallax Video – Brandon Bradley
In this 12-minute video tutorial, Brandon Bradley will guide you on the necessary steps to convert your standard 2D photo into a fun 3D parallax video.
How To Animate a Photo – Joe Fellows
In this professionally done tutorial, Joe Fellows shows us how he's able to bring photos to life using the parallax effect with Photoshop and After Effects. It's so exciting to watch because with the right tools and creativity, we can "freeze time" or imitate a "slow motion scene" with these tricks.
2.5D Parallax Effect using free software – Patrick David
Inspired by Joe Fellow work's for WWF, Patrick David played around with open source software to achieve the 2.5D parallax effect. You guessed it, he successfully combined Blender and Gimp to achieve the parallax effect. You can read his full step-by-step guide here.
Check his work in this video below:
Faking a Parallax Effect in Under 5mins – steve Martin
In under 5 minutes Steve Martin will teach you how to to "fake" the popular parallax effect in Final Cut Pro X. He will show you how to use Pixelmator to create two layers, then import them into FCPX. The finished result looks very cool.
And that's all for today. What do you think about our list? Do you feel interested to try any of them? If you think there is another cool tutorial we forgot to add, please share it in the comment section.