The growing prominence of mobile and online shopping has challenged marketers to refine and tailor how they target the 'always on' consumer.
Retail hours are a thing of the past and the individual lifestyles of consumers are becoming relevant to targeted campaigns.
The optimisation of brand websites and email marketing content for mobile devices is becoming ever more sophisticated as a result, and is increasingly tailored to smooth the customer experience.
This new 24-hour retail market means marketers have to engage customers across a range of devices at all stages of the purchasing journey.
Customers can decide to make a purchase at any time of the day or night, and marketers must be ready to help guide these decisions.
In the past it was possible to predict that the best time to send an email to a customer was around 9am, when it would be top of their inbox as they arrived at their desk.
The proliferation of mobile devices has changed people's behaviour – and marketers' campaigns need to change accordingly.
This might mean capturing night owls browsing on their iPads in bed or catching the attention of happily-distracted commuters on the way into work in the morning.
Increasingly marketers are looking not for trends across demographics but for preferences among individual consumers.
There have been many studies into the best time of day to send emails. Do these still hold true?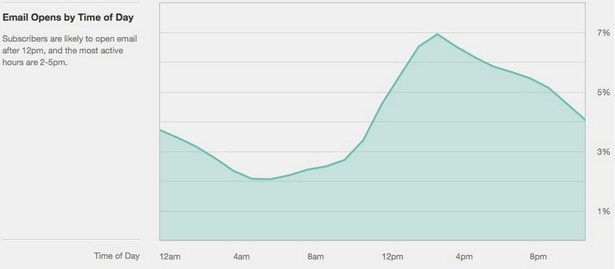 The division of consumers by gender and age is being supplemented by a greater insight into each customers personal preferences – marketers need to build up the most detailed picture possible of each customer in order to pique their interest with highly individualised messages.
This means an intelligent cross-referencing of more generalised demographic data with behavioural insights.
Marketers also have to contend with the new challenges of this 'always on' consumer. With such a plethora of on- and offline channels, the typical consumer exists in a state of "continuous partial attention."
Marketing needs to be a steady drip-feed of relevant information at carefully selected times. As well as targeting times in the day when individuals are most active on certain channels, it may be beneficial to send out special offer emails overnight, so that people see them prominently in their inbox first thing in the morning.
Various social media tools exist to help maintain a 24-hour presence by, for instance, scheduling content to be posted for consumers to engage with outside of normal office hours.
One note of caution remains, however. While more consumers may be always on, happy to shop or interact with your brand 24/7, you should still make some concessions to traditional 'anti-social' hours.
Social media posts late in the evening are one thing – consumers can browse at their leisure – but disruptive promotional text messages, for example, are quite another.
Our Festival of Marketing event in November is a two day celebration of the modern marketing industry, featuring speakers from brands including LEGO, Tesco, Barclays, FT.com and more.