Calls to action are one of those things you know you should include on your blog, but often get shoved to the end of the to-do list. They are important, but you'll figure it out one day, right?
Well today is your day!
You would be surprised how many readers will do what you kindly ask of them, so if you're looking for your audience to take a specific action, then be prepared to ask. Sign up to your email, share your post, write a comment – there are plenty of ways to gently guide your readers to take the next step, and this episode is the one that will show you how.
The goal here is to snap readers out of passivity. We're all busy, we're all time-poor, and sometimes we need a little reminding to not just click away to the next thing.
I discuss some of the calls to action you might want to consider – following you on your social accounts, voting in a poll, buying an affiliate product – the list is endless. You can only try, so today's challenge is to write a post that contains a call to action. Gauge the reaction and take your blog forward with the knowledge you gain. What kinds of calls to action do your readers respond to? Do you see a higher rate of interaction when you ask directly? What other kinds of things can you ask them to do?
I know it can feel awkward to be so bold, but just try and see what happens.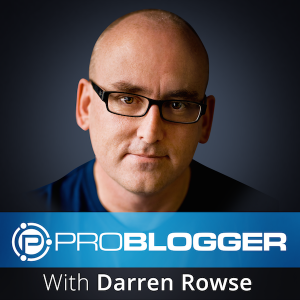 Originally at: Blog Tips at ProBlogger

How to Write a Post that Has a Clear Call to Action
The post How to Write a Post that Has a Clear Call to Action appeared first on @ProBlogger.