It's time for the weekly digest of all things dreadfully important or insignificantly trivial (and nothing in between) to serve you up another round of internet gold.
What's that you say? Your pockets are already laden with nuggets from various other publishers of distracting nonsense?
I highly doubt that… Go on, admit it, you've just been watching hours upon hours of 'ice-bucket challenge gone wrong' videos and very little else, haven't you?
I thought as much. Here's the round-up.
WE GOT ONE!!!
I suppose if there's a guaranteed way to appear in the round-up it's to combine our twin passions of LEGO and Ghostbusters. Or combine LEGO with any other beloved pop culture mainstay. Or combine Ghostbusters with any other beloved pop culture mainstay.
Don't go chasing waterfalls
The 'official homepage' of the salmon of Capistrano is quite something to behold. Soothing, confusing and resplendent in mid 90s R&B classics. Enjoy.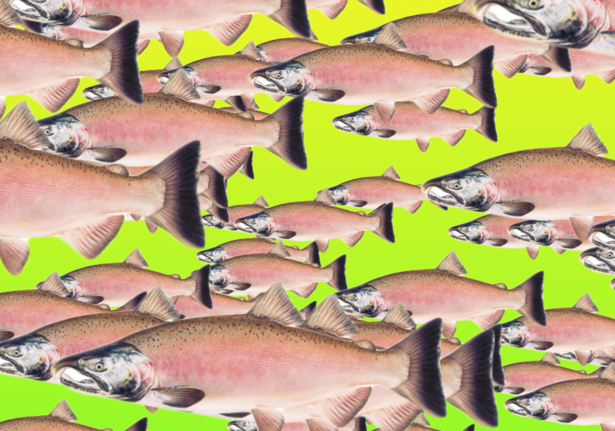 Help, I'm too busy filming
Remember the Action Movie Kid whose Dad used his CGI skills to place him in various action movie scenarios? No me neither, thanks to my internet addled brain I barely remember what happened five minutes ago. Anyway, he's back!
A connection is made
Serendipity is a new Spotify experiment which finds people playing the same songs within a tenth of a second of each other.
Although it's not that much of a stretch of the imagination to believe that two people in the world are listening to Pharrell's tribute to banality 'Happy' at the same time, this is nonetheless a strangely hypnotic experience, especially when something particularly obscure that you love crops up.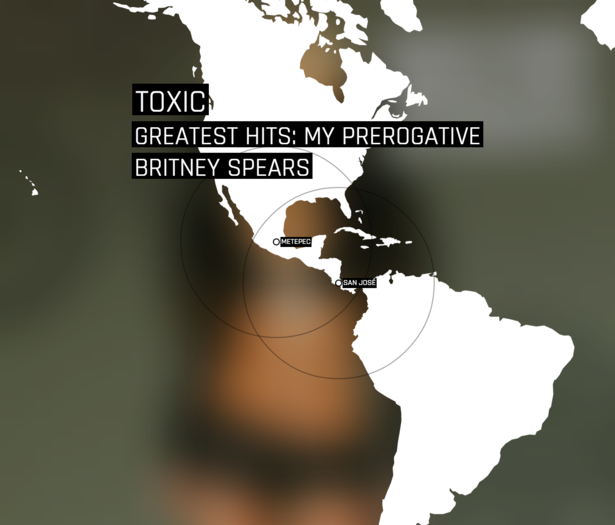 Yep.
Vector graphics markup language, heroes in half-shell
Xkcd has discovered a substantial number of Wikipedia article titles that with the right stress fit exactly into the classic Teenage Mutant Ninja Turtles theme.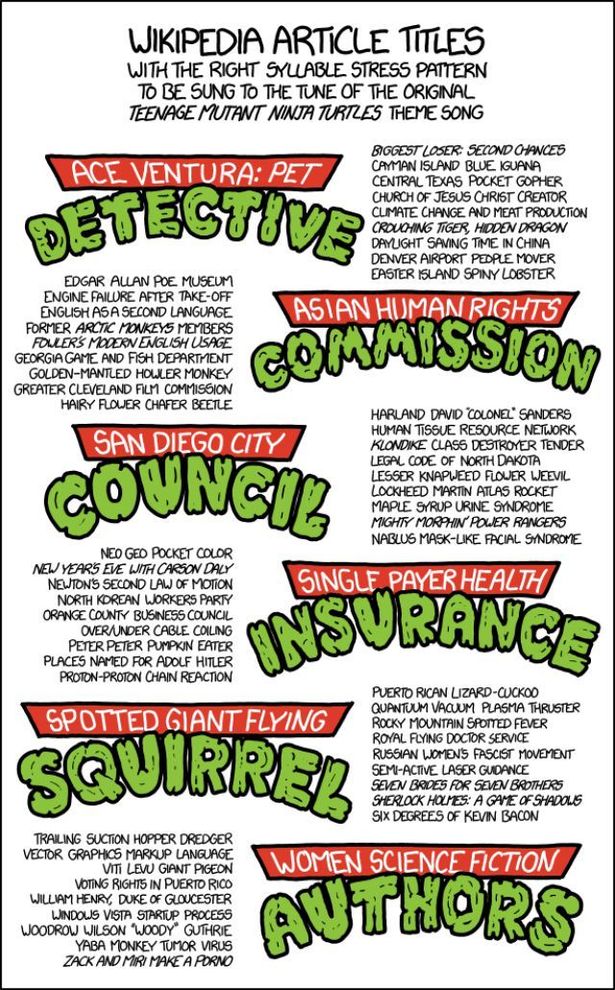 Is this the stupidest thing I've ever included in the round-up? Sadly I doubt it.
New toy alert
Instagram has introduced a new standalone time-lapse video tool called Hyperlapse, which is actually quite brilliant and I wrote about it here: Instagram's Hyperlapse: social video toy for brands.
Here is one of my more mediocre efforts to illustrate it…
Click below to play the video…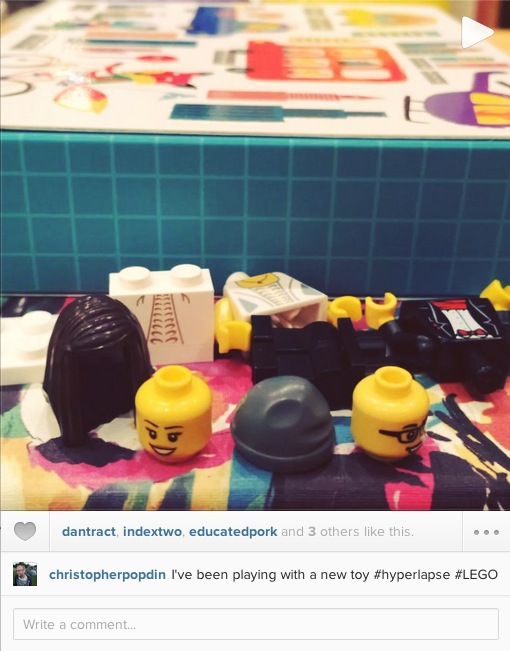 And showing my effort up entirely is….
This brilliant six second long Vine taken over the entire duration of a preganancy.
Well I could have done that too if I had a spare iPhone locked to a vice in my bathroom.
Embiggen yourself with Simpsons data
Beutler Ink has crafted this incredible infographic revealing the primary focus of every episode and revealing that there are in fact only 25 different episodes.
Whether that accounts for the average person's viewing of the monorail episode 37 times over the course of a lifetime, I'm not too sure.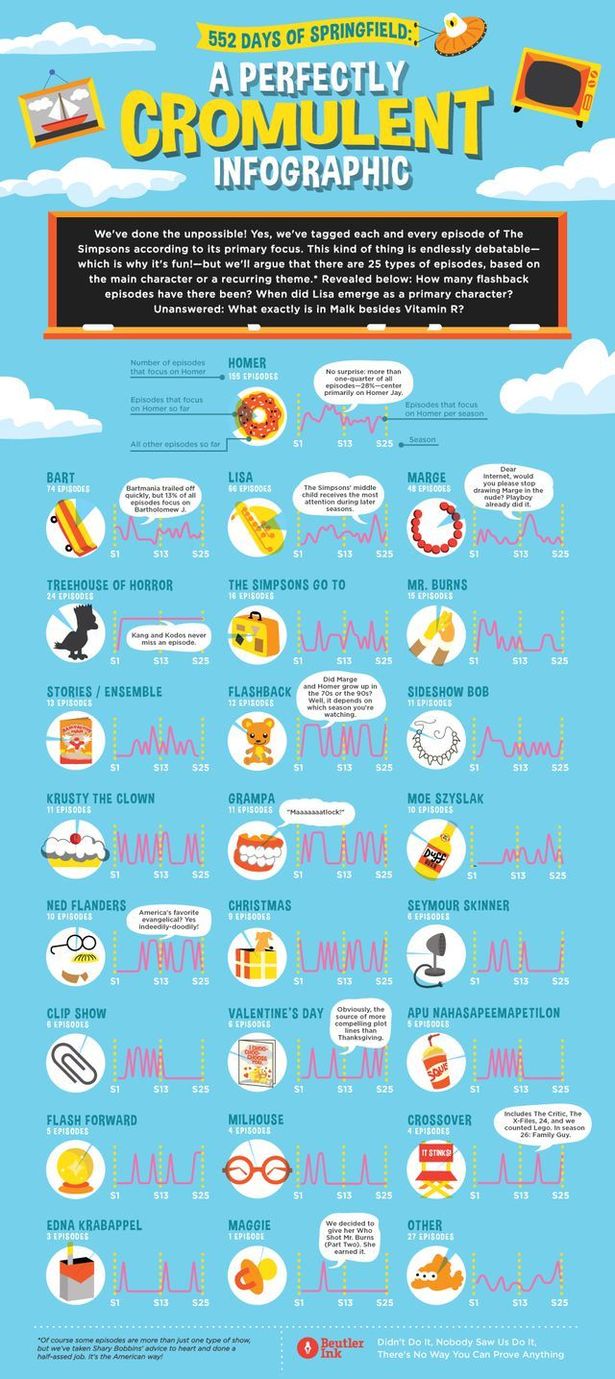 OOOOOIIIIIII
You know that bit in that song? You know the bit I mean. It's not quite the middle-eight, it's not quite the bridge. It's not in every chorus, but it's pretty crucial to the structure… If only it had a name…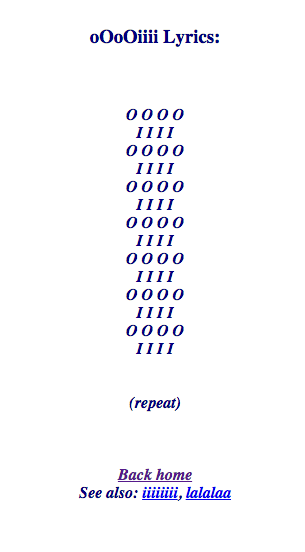 Video nasties
I suppose if there's a guaranteed way to appear in the round-up it's to combine our twin passions of horror movies and retro design. Or combine horror movies with LEGO. Or combine LEGO with retro design and horror movies with Ghostbusters.
Anyway, good effort VHSRetro on these lurid VHS versions of modern horror movies.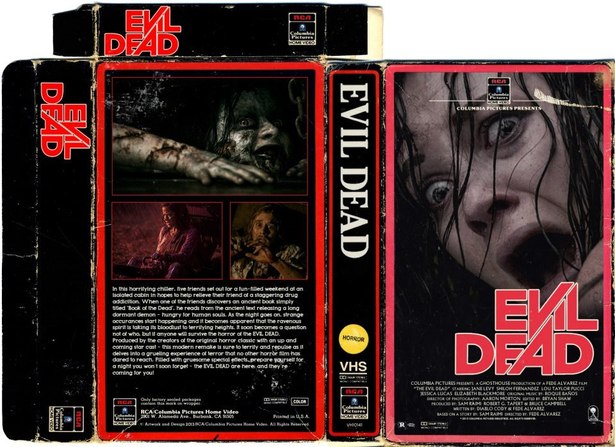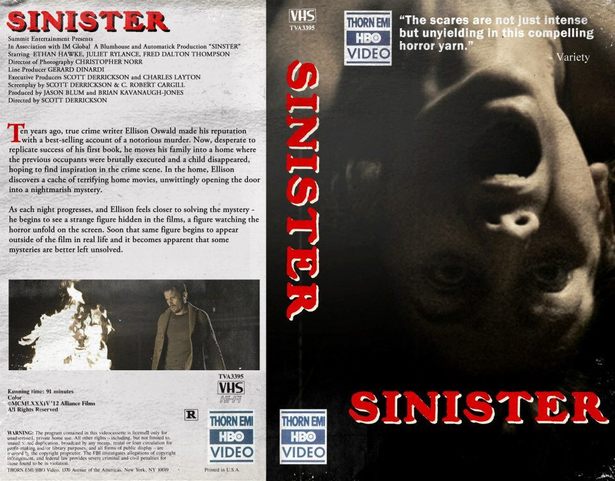 Fointy Pinger
This is pure witchcraft. Just click below and follow the instruction. Harsh Majical
The genius Australian graphic designers We Buy Your Kids are on a tour of the USA showing off their incredible eye-melting artwork that looks like this…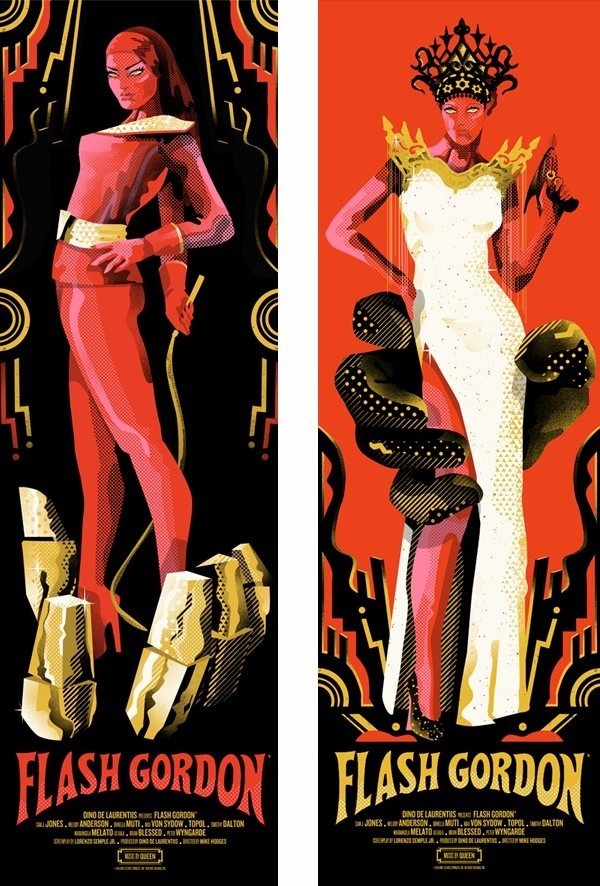 Boing Boing has the skinny.
In fair Bel-Air, where I do lay my scene
Pop Sonnets is a Tumblr where various pop songs are given a Shakespearean makeover. Now I know what you're thinking, you're thinking "that sounds boring and rubbish" and I was about to agree with you, however these are actually brilliant, and the amount of work gone into them astounding.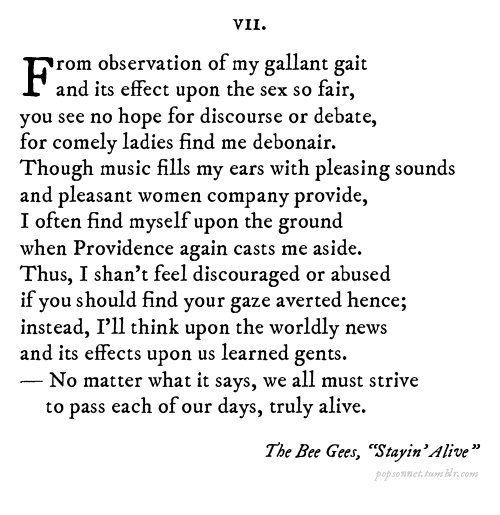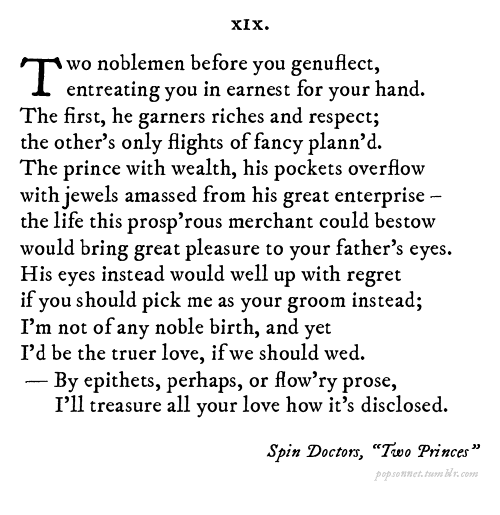 That's your lot for this week. Me and the internet have to do some vital malware removal this weekend (the internet's a bit of a torrent fiend and as much as I tell it to be careful, it just insists on ploughing through Gossip Girl like there's no tomorrow) so we may be a little slow to respond to any requests. Call your mum instead.