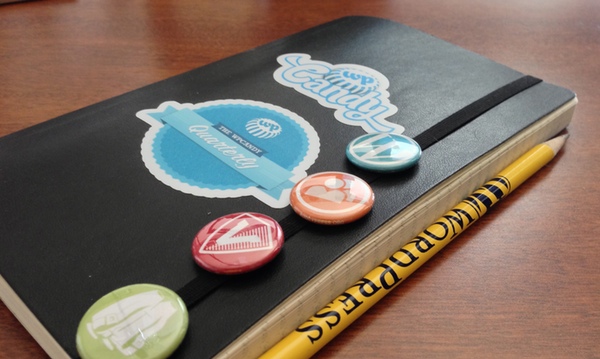 I'm happy to announce that we're finalizing the second issue of The WPCandy Quarterly, in the last stage before sending it off to the printers. It's an exciting — but busy! — time, and we're most psyched to be so close to getting another issue into everyone's hands.
We have an amazing roundup of contributors for this issue. We have David Bisset, co-organizer of the upcoming WordCamp Miami, WooThemes' own Ryan Ray, total pro developer John Bloch and the creator behind Builder, Chris Jean, all on board. And that's honestly just — to abuse a cliché – the tip of the iceberg.
We'll be teasing the issue further over the next couple of weeks, and you can expect a final release date soon as well.
We're also excited to have great sponsors on board for the issue. Special thanks to Pagely, BackupBuddy, Event Espresso, Shopp, ZippyKid, The Theme Foundry and WP Maintainer. We're super thankful for their involvement, and also anxious to see their awesome full color ads in print.
We definitely fell off our intended schedule for 2012, but we're back on it now. We learned a lot about printing and shipping the first time around, and are ready to take on the challenge again. Thanks so much for your interest and support in our indie project here — I can't wait until you get to see what we've been working on!
The post An update on The WPCandy Quarterly #2! appeared first on WPCandy.