They say that "home is where the heart is", still, it doesn't hurt to have your home decorated the way you want it. There are plenty of ways that you can make your place more comfortable such as by installing light fixtures or by transforming the extra space under your stairs. What matters ultimately are the details.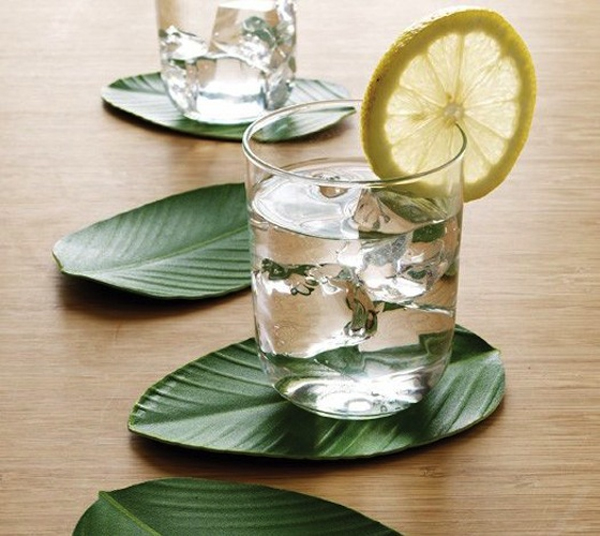 Whether you're drinking a beverage yourself or have a few guests over, coasters are just one of the tiny details that can tie your decor together. They're also important for keeping moisture off your nice furniture too. From interactive coasters that are sensitive to heat to handy ones that let you write on them, these neat drink coasters I've put together today will bring a creative touch to table tops. Have a look at this showcase of 20 creative mug coasters for your inspiration.
Recommended Reading: 20 Exceptional Furniture Designs For Your Inspiration
Bergino Baseball Turf Coasters. If you'd love to have a piece of summer with you all year around, these baseball inspired lawn coasters are for you. You'd be able to plant your mug nicely onto these coasters which comes in sets of four 3×3 squares.
[Get it here – $15]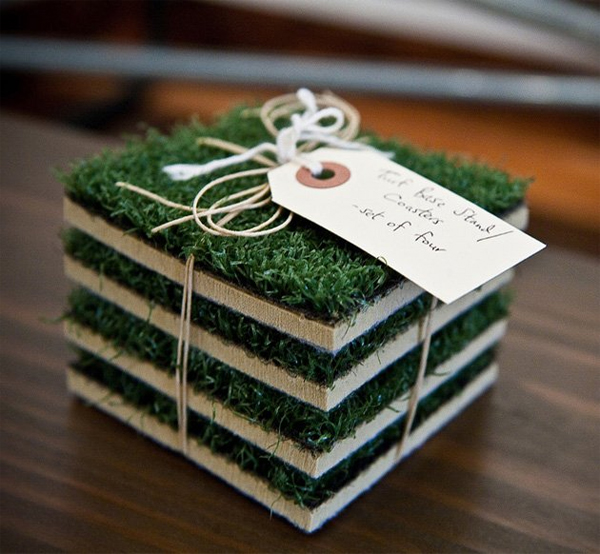 Grab & Go Coasters. These 4 vivid rubber coasters may not look like much but they're definitely handy. The Grab & Go coasters stick to your glass or a jar, so you can walk around with your drink and put it on different surfaces without having to worry about condensation.
[Get it here – $8]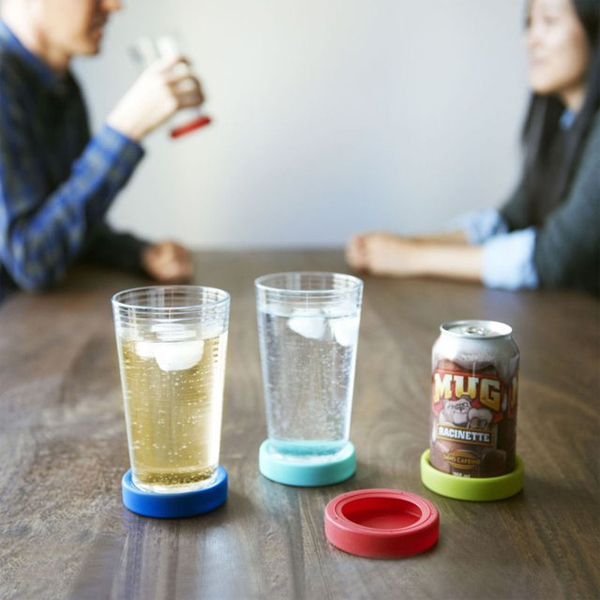 Clumsy Coaster. This clever set of 4 coasters gives the illusion of spilled water underneath drink glasses. It's crafted out of soft, transparent plastic that is completely waterproof and is perfect for pranks.
[Get it here – $15]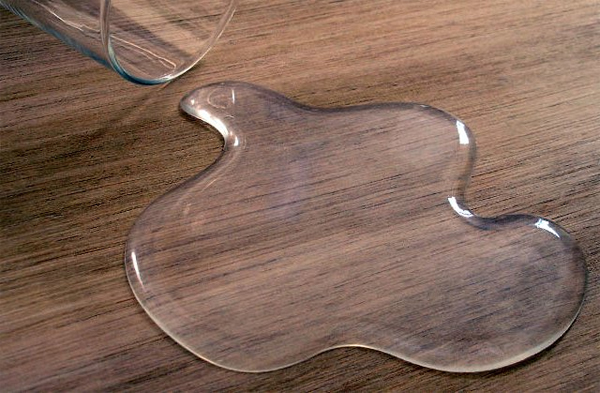 Pallet Coasters. Think your drinks need a bit more of a lift? Made of high-quality recycled wood, these coasters are suitable for any hot and cold drinks.
[Get it here – $25]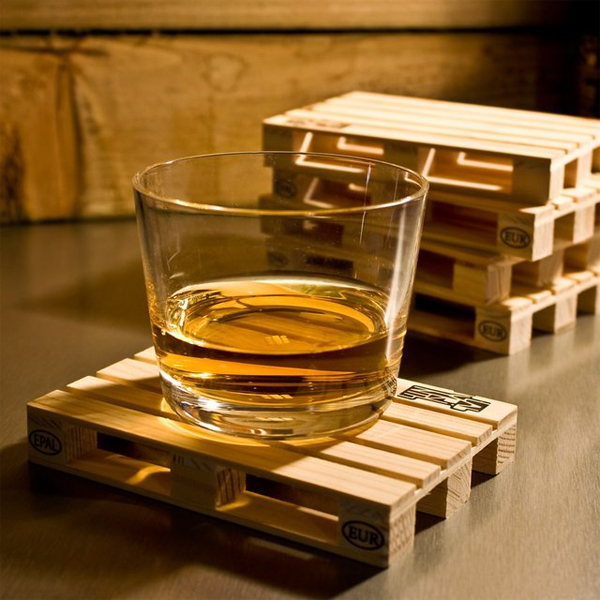 Slate Coaster Set. These coasters can not only withstand a range of temperatures you can even personalize them as they're made of slate. Elegant and versatile which makes it perfect for guests too.
[Get it here – $15]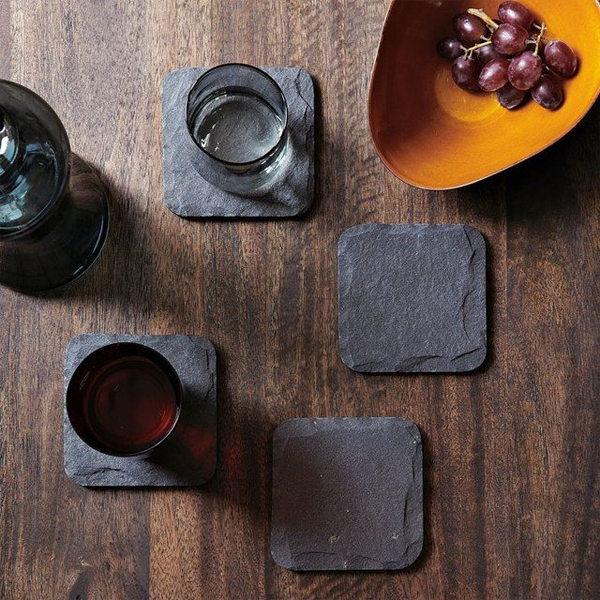 Interactive Fish Cups and Heat Pads. This coaster set is pretty awesome. When you put your warm drink on the coaster using the special cup, a bright red koi fish appears on the coaster. When it's cold, the fish disappears once again.
[Get it here – $50]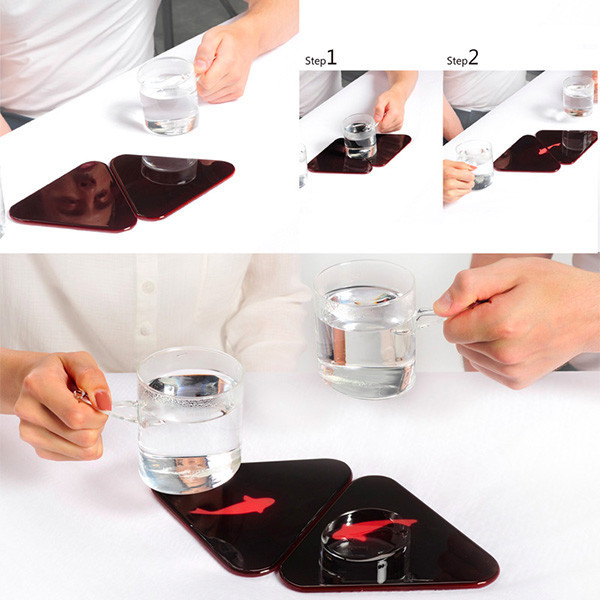 Keyboard Coasters. If you're a tech fan, you'd be able to appreciate this spiffy coaster which looks like part of a keyboard. It's available in black and white.
[Get it here – $20]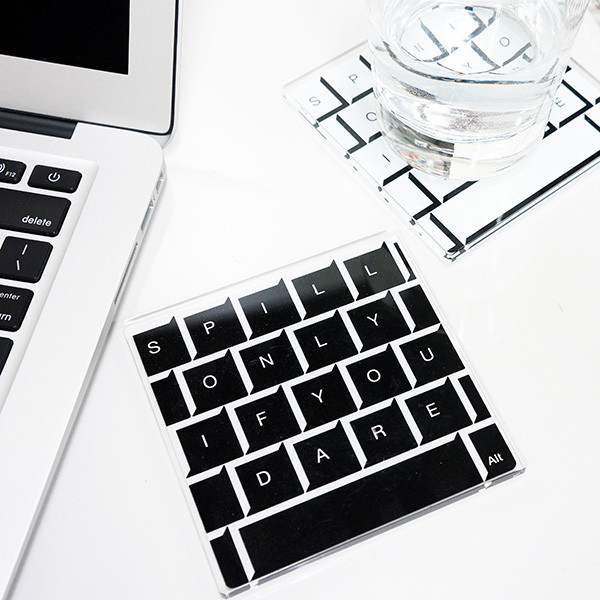 Drinks Are On Me Coasters. This set of 4 funny coasters proclaiming "Drinks are on me!" would be a great addition to any party. Just make sure that you've got enough to go around.
[Get it here – $15]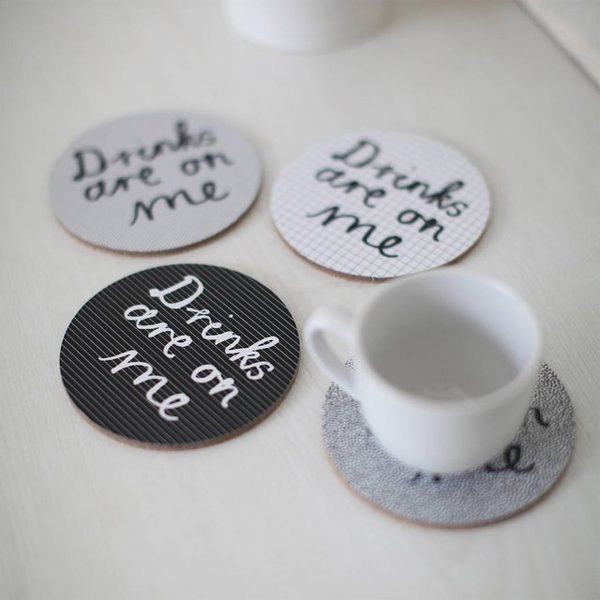 Sketch Coasters. There's nothing sketchy about these adorable coasters. These 4 silicone coasters look like sketches of cups and glasses and can also be used for other things besides cups.
[Get it here – $15]
Shotgun Shell Coaster Set. This heavy duty coaster resembles the stock of a gun and has 12-gauge's worth of protection for your drink and table top. Definitely a bulls-eye for any hunter or cowboy.
[Get it here – $23]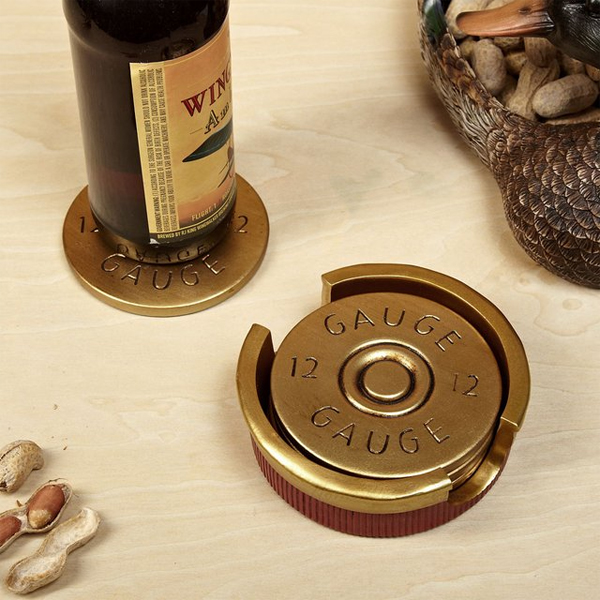 Leaf Coasters. If you're interested in bringing some tropical vibes into your household, these leaf coasters would do quite well. Don't they look life-like?
[Get it here – $12]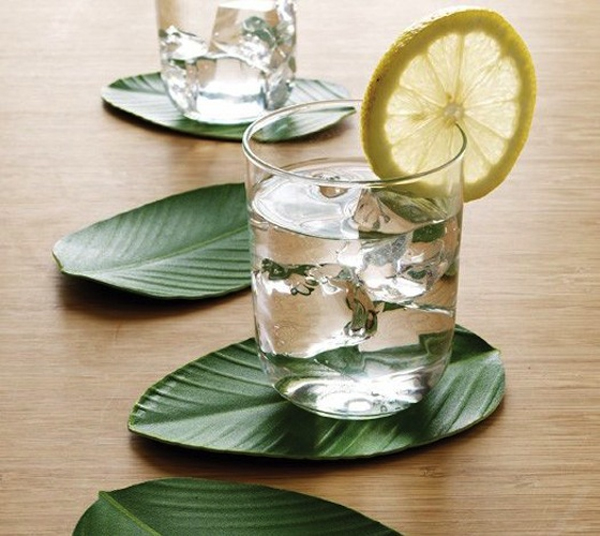 Coffee Four Ways Coasters. For the coffee lover, here is a set of industrial felt mug coasters featuring different ways to brew coffee. Something interesting to go with your daily cuppa no matter how you take it.
[Get it here – $12]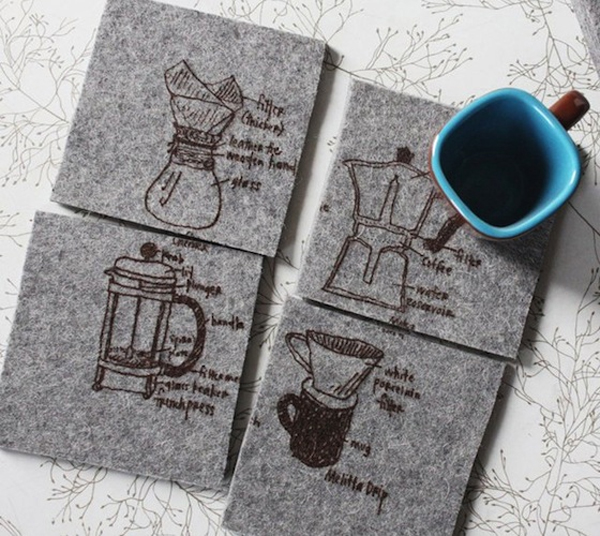 Rewritable Coaster Pads. Take a page from simple and functional design and have a look at this glass coaster made to resemble a page of a notebook. Best of all, it's rewritable so you can leave quick notes or reminders on it.
[Get it here – $12]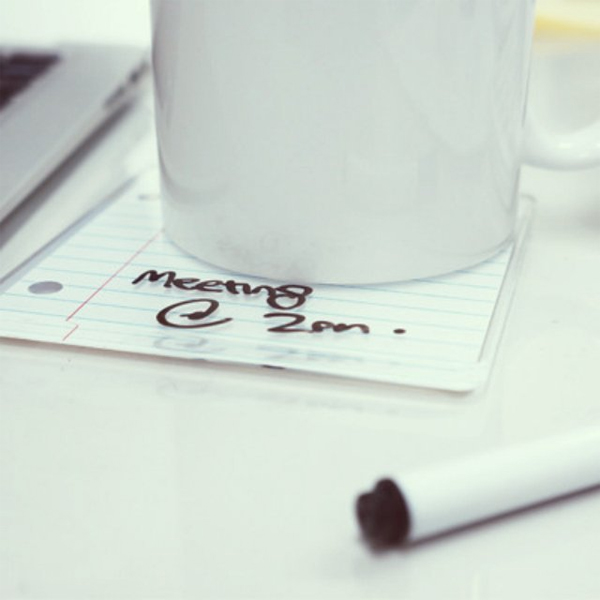 Timeless Clock Coasters. This coaster set of 4 is made up of different pieces that ultimately form a clock when put together. How's that for clockwork?
[Get it here – $15]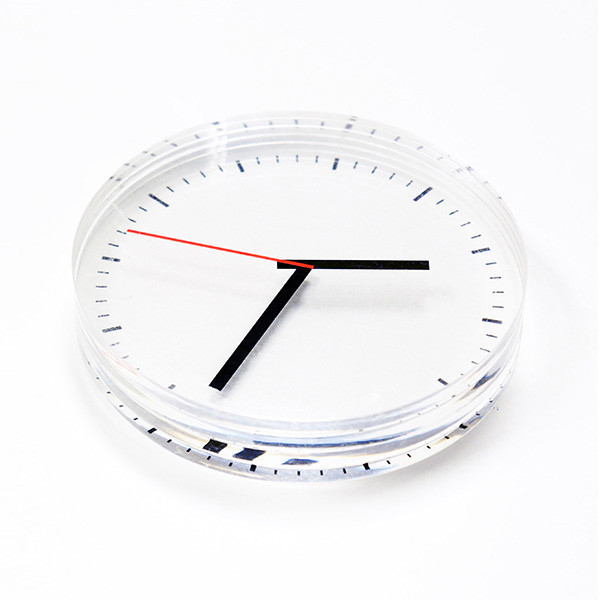 National Geographic "My Town" Map Coasters – Set of 4. Here's one more coaster set that can be customized. The map can be chosen depending on your location and shows topographical information covering about 9 square miles.
[Get it here – $55]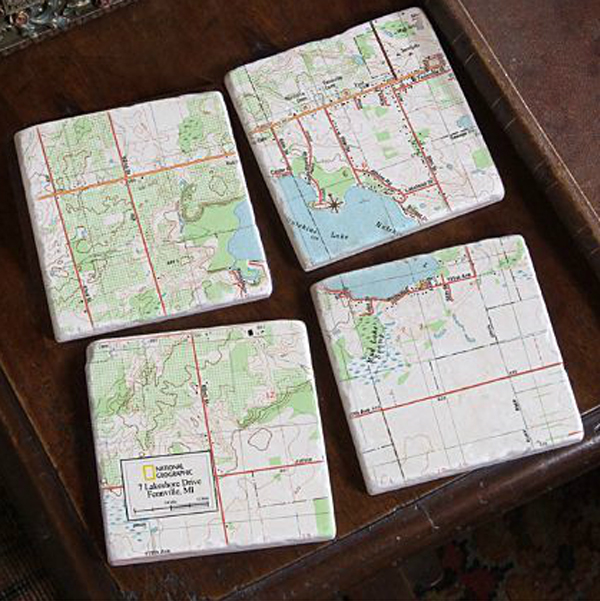 Custom Instagram Coasters. If you want something that's even more personal, this service allows you to create the coasters with your own Instagram shots. Just think of the possibilities.
[Get it here – $24.89]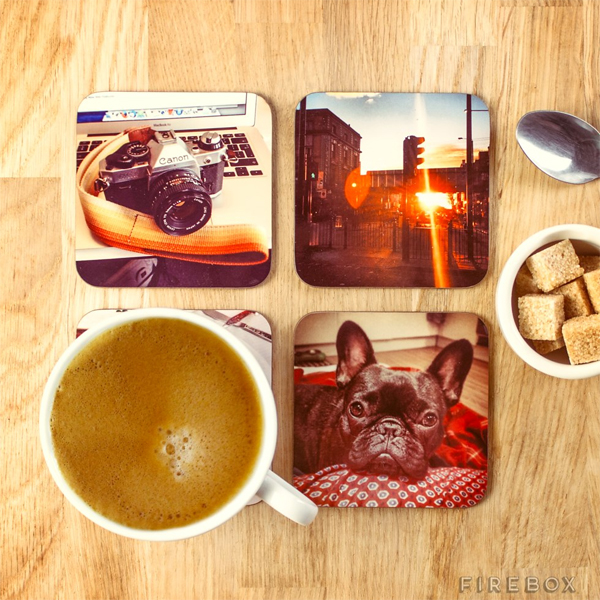 Rubber Lace Coasters. Whether for yourself or as a gift for someone close to you, these vintage looking coasters take you a step back back in time. Cute pastel colors give it a modern yet classy touch.
[Get it here – $15]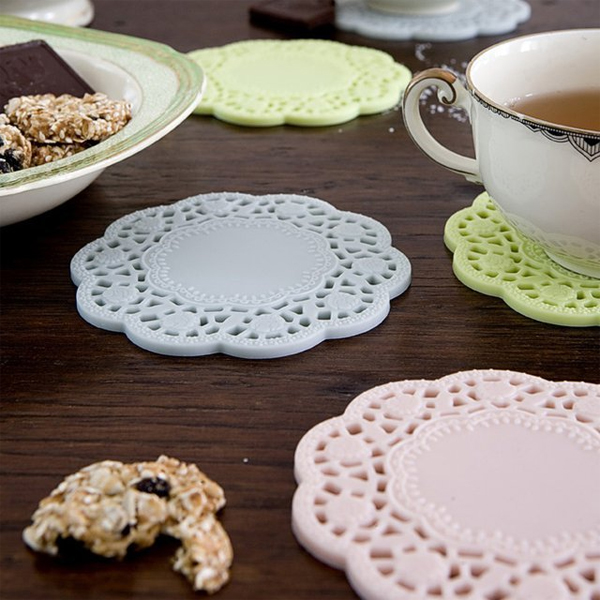 Radioactive Elements Glowing Coaster Set. If you're a chemistry geek, these are some coasters worth considering. They feature different radioactive elements and as one would expect, they glow in the dark.
[Get it here – $19.99]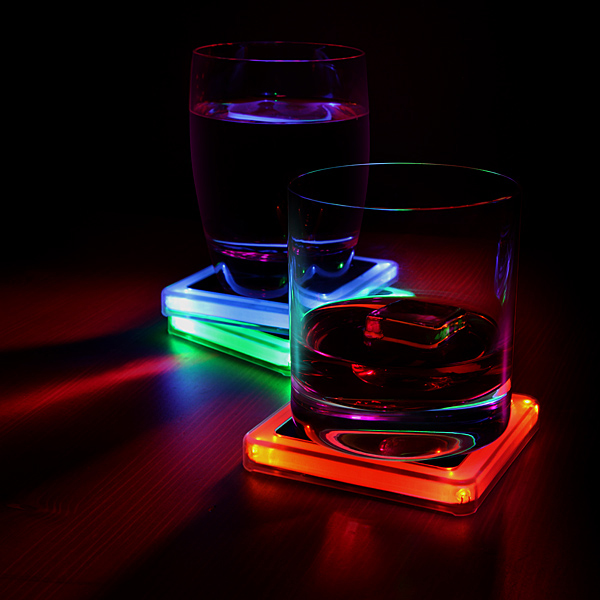 Record Coasters. For you music lovers, these record coasters will have you spinning from excitement. Unfortunately, they don't come with music but are still a cool way to keep your furniture spotless.
[Get it here – $12]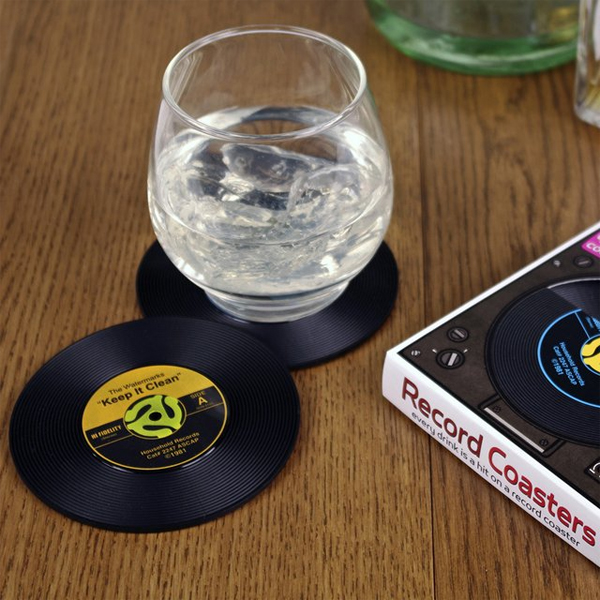 Stælla | Product Design. These coasters are just a concept unfortunately but I could not resist featuring them as they look so cute! Made in the form of a pillow, you can use them on multiple surfaces and the material that it's made from can withstand different temperatures.