Picture this. You have received an email claiming that you have won some prize or amount in a lucky draw or maybe you've received an email that looks quite interesting. Before you can trust the message conveyed via email and before sending your reply, it's important that you properly identify the person who is associated with this email.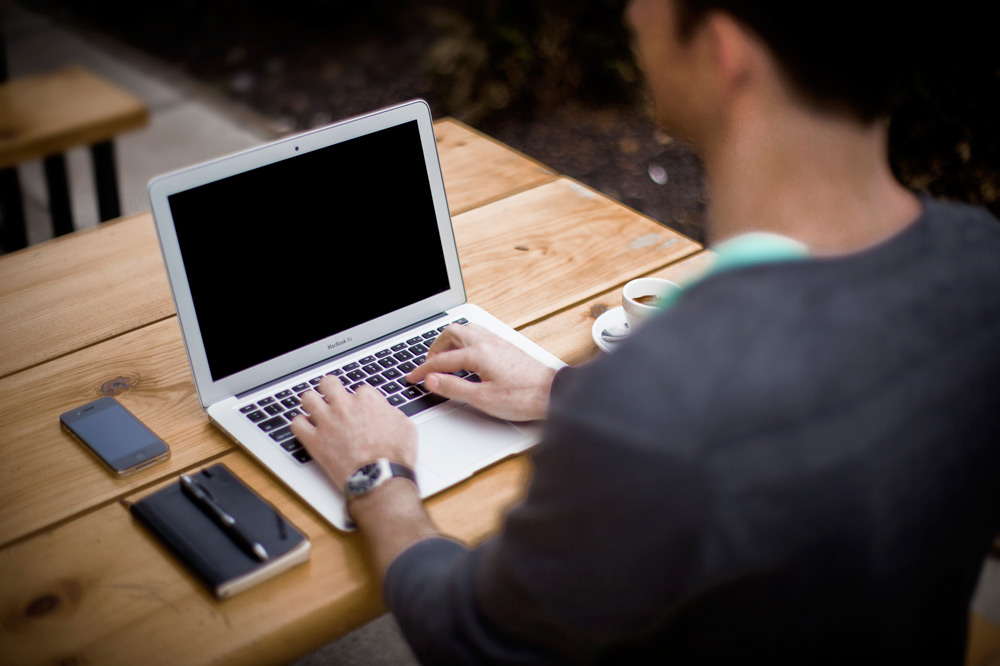 There are usually two methods that may be used to confirm the identity of a person associated to an email address. You can either use the sender's email address or use the IP address of that email address to point out the possible location it originated from. In this post, we'll go over some tips and tricks based on these two methods to reveal the possible person behind the email address which have sent you an email.
Recommended Reading: How You Are Helping Hackers Steal Your Data
1. Google It
If you have received an email claiming that you have won a prize then you should search on Google as the first step. Copy the email address of sender and paste it in the Google search bar.
If it is a scam or fraud, then there is a strong chance that you will find some information about it. If you don't find any information on Google about the sender's email address and it appears to be a legitimate one, proceed with the tips mentioned ahead for the confirmation.
Read Also: 5 Steps To More Accurate And Efficient Google Search
2. Indicators Of Whether It's Legit
If you're questioning the legitimacy of a particular email, here are some things to look out for that may indicate whether it's real or fake:
The email address of the sender doesn't match the website address of an organization
The email is sent from a free web mail address
Your name isn't properly used in the email
The email contains a sense of urgency regarding your reply or response
The email contains a website link and you are asked to click on it. This link may be forged or may appear similar to the proper address (a minor spelling mistake makes it different altogether) of some legitimate web site and asks you to enter your personal information such as username, passwords, etc.
These points will help you to make an educated guess that whether the sender is a real person or a fake person pretending to be real.
3. Use Facebook to Confirm the Identity of A Person
Currently, Facebook has approximately 1.28 billion active users and an email address is required to become a registered Facebook user. So, there is a strong chance that you may find the owner of email address through Facebook. Simply, copy and paste the email address of the sender into the search bar of Facebook and hit the search button.
Read Also: 20 Facebook Tips And Tricks You Should Know – Part II
It will show you the profile associated with that email address. There is also a chance that you'll get nothing in the search results. There are many fake Facebook profiles and you have to keep this in mind too. Scrolling through the timeline of a particular profile can help you figure out with ease whether the profile is real or fake.
4. Locating the Origin of Email IP Address
An email does not only contain the information in the content but there's also useful information that is not visible at first glance. This information contains the IP address of the sender as well. You can use this IP address to determine the country and city of the sender to get a better idea of his/her location.
To extract the IP address, open up the email header by clicking on the 'Reply' button and then click on 'Show Original.' Once the email header is accessed then locate Received: From and you will find the IP address nearby it. Copy the IP address and paste it in IP address search bar of IPLocation or Youngestsignal to find the origin of the email.
5. Searching on all Famous Social Media Sites
Apart from Facebook, there are many other social media websites as well and you should check the email ID on all of them if you're suspicious. If you start doing this task one by one on every social media website, then it will take a lot of time to go through all.
Read Also: 12 Types Of Social Network Users [Infographic]
There are some online tools such as Pipl and Spokeo that will assist you in your search through the well-known social media sites and blogs either via their name, email, username or phone number. These tools will really save you time and also provide you the flexibility to search a person by using multiple options (name, email, phone number) and you can get the results within seconds.
6. Searching a Person via his/her Picture
If you have found a profile picture of the person through the techniques discussed above, you can find more information about that person by using this image search for confirmation purposes. To find the information about the person using image, use the online tool Google Images.
First of all, upload the image by using the small camera icon on the right side of the search bar. After uploading the image, click on the blue search button and it will show all the websites, blogs and other online sources where that particular image is used.
Conclusion
These techniques are a few possible ways for you to dig out the information you need about an email address that you find suspicious. Whether you're using just one or a combination of them, keep in mind that if you're having doubts, it's best just to not open that email.