Web builders are basically a magic toolbox for non-web designers. What was once out of people's reach can now be grasped with just little effort. But there are things that web builders can't do that web designers can. The question now is, should you hire a web designer to make your website for you or just use a web builder and build it yourself?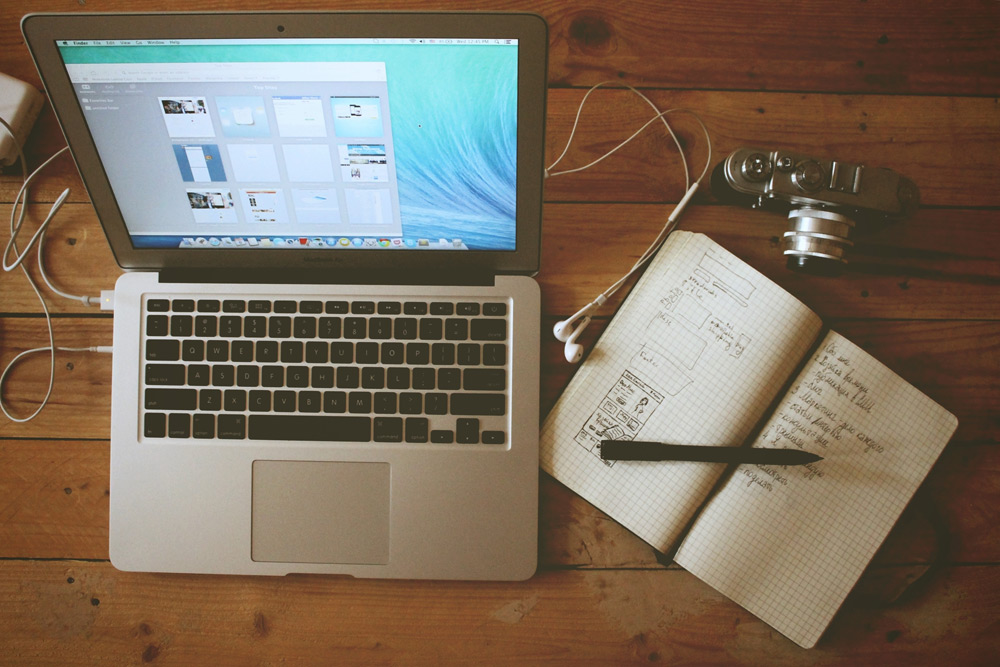 Web builders like Wix, IMCreator, Weebly, and Jigsy have helped millions of people create websites easily, even without Photoshop or coding experience. For people with small website needs, these tools are of great help. There are many web builders that have popped up in the last couple of years and people can just drag and drop and launch their sites within a day. In the same fashion, there are literally millions of talented web designers out there, and their numbers are growing by the day.
It can be confusing, especially when you are new to owning websites, but both web builders and web designers have their pros and cons, which you should weigh carefully before making a decision.
Recommended Reading: Web Design: 20 Hottest Trends To Watch Out For In 2014
The Beauty of Web Builders
For those who do not speak the same language as web designers, web builders are a gift to them. There are lots of free web builders out there with hundreds of templates to start from and everything is very simple.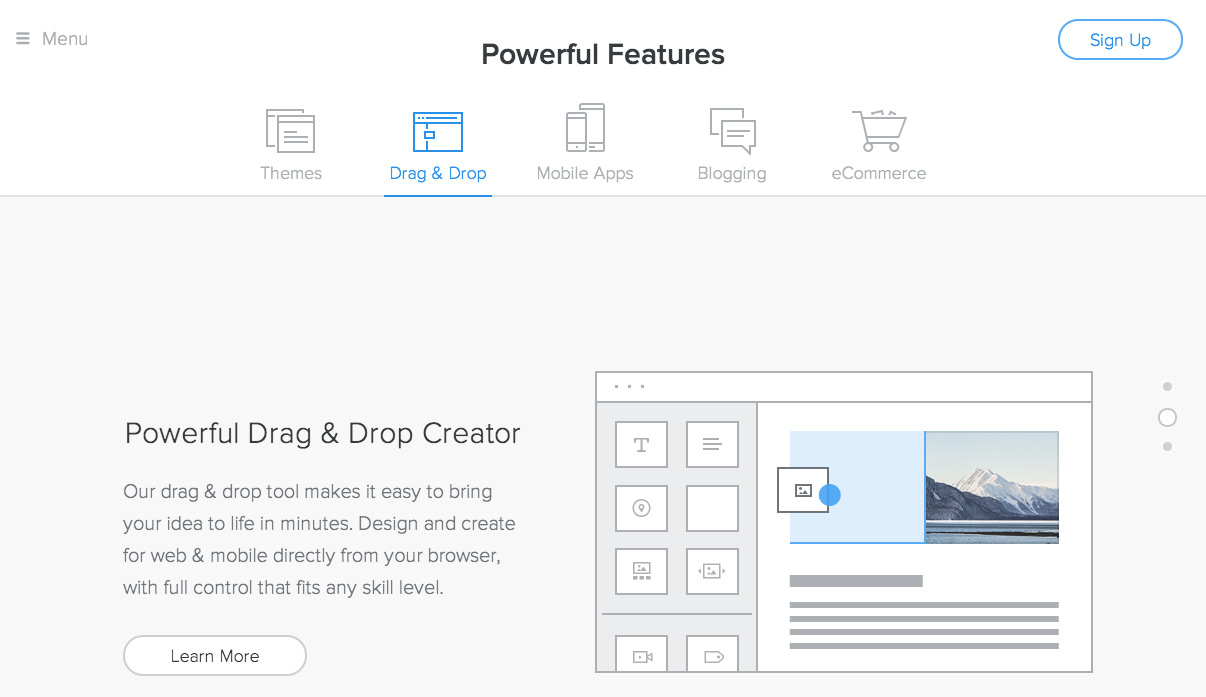 No coding, no FTP handling, no domain name registration and nameservers, and all the other technical stuff. Once satisfied, users can simply publish their websites and voila, it's up and running.
1. Drag and Drop Features
The web building site's main attraction is their ability to enable regular users to create websites with just a few mouse clicks. By simply dragging elements to a canvas, users have control over how they want their websites to look like.
2. User-Friendly Systems
Editing a website is easy too. If users want to change fonts, colors, and even images, all they need to do is click and apply the necessary changes. No editing of HTML and CSS files.
Another note-worthy thing about web builders is that they are built in a way that is easily understood by people of all ages. Take Weebly as an example. Once users sign up, they will be greeted by a step-by-step website creation guide. All they have to do is choose from a wide range of options.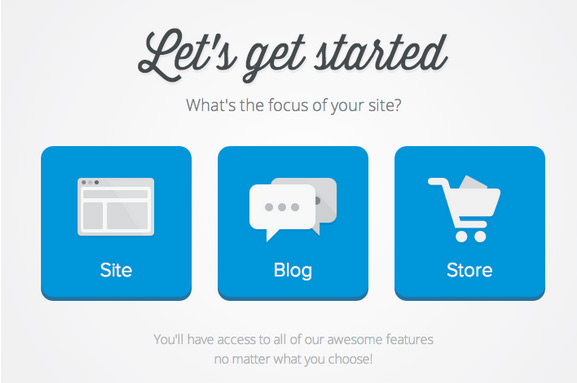 This user-friendly guide can be found at most web building sites.
3. In-House Features And Support
Web builder companies understand that many of their users aren't technical people, so they all have a team of people who are on stand-by just to answer people's questions and help them with their troubles.
Why You Should Probably Hire a Web Designer
While web building sites appear to be all sunshine and rainbows, they can easily lead to a big mess when not enough preparation is made. Problems like transferring websites to a different host, limited features, and design redundancy are just some of the common problems that you might experience in the long run. Let's take a closer look at them.
Transferring files Might Be A Problem
Take Wix as an example. Since Wix websites are built using their specialized system, hosting the same websites on a different server is close to impossible. It would mean anyone who wants to migrate will have to recreate everything from scratch.
Other web building sites like Weebly allow transfers from their host to another web server. But features like forums and their own blogging and shopping systems won't be included with the transfer, including everything that is native to their system.
If you hire a web designer who can provide all of the features mentioned above, you will have your own hosting account and won't have to think about transferring your website from one server to another. And you won't be limited by the features and flexibility.
Your immediate needs will definitely increase as your business or audience grows. This is the problem with every web building site, they won't be able to keep up with your needs as your website's traffic grows. With a great web designer, you can ask for features that are otherwise hard to come by on web building sites. Features like an image slider, a user poll, fancy navigation, a robust image gallery, and other things that you might need.
Web builders (Potentially) cost more
The average price to use a website building service would cost around $100 per year for premium services. Domain name and hosting included. Most web builders have monthly subscription plans, which helps you to spread the cost. But in the long run, it might cost you even more.
To give you an idea, web builders generally cost around $100 per year. But if you want additional features, you can either purchase add-ons from the web builders themselves or via third-party providers, which usually range from $10 to $50.
Now, suppose you hired a web designer to build your website for $3,000. A one-time fee of $3,000 and a monthly hosting fee of $7 (for a decent hosting). Initially it will cost you $3,084 on your first year, and just $84 on the succeeding years. But the steal here is that you can ask for tons of features and things you want to be included on your site.
Another thing that could potentially rack up the cost for web builders is when it's time to move on to another hosting service. And trust me when I say that if a website becomes half as successful as intended, a transfer will happen 100%. Especially for e-commerce sites. Aside from paying someone to do the transfers, there will still be several issues to address such as replicating the features that were left on the web builder's system amd updating everything that needs updating because web builders aren't exactly known for rolling out quick updates among other things.
Which Should You Go For?
If your needs are simple, and will most likely be so for years to come, spending a few hours building your own website via a web builder is practical. This is because usually catalog websites don't need a lot of fancy features. Just a gallery, a place to include text, and other simple stuff. The same is also true for restaurant websites.
But if you need to open an online store, a news website, membership sites, forums, and similar heavy-featured websites, I highly recommend looking for professional services. This way you will save time, money, and energy.