The Indian government ranked 7th in the world in terms of user accounts for which information requests were made by government agencies to Yahoo, behind the United States, Germany, Taiwan, the United Kingdom, France, and Italy, the company disclosed in its half-yearly transparency report. Indian government made 1001 requests for data on 1732 Yahoo accounts, down from 1078 requests for 2337 accounts between July-December 2013.
Yahoo disclosed user account information in 155 cases (15.5%), and Non-Content Data (NCD) in 296 cases (close to 30%). NCD includes basic subscriber information including the information captured at the time of registration such as an alternate e-mail address, name, location, and IP address, login details, billing information, and other transactional information (e.g., "to," "from," and "date" fields from email headers). No data was found in 128 cases (13%), while 422 (42%) of these requests were rejected.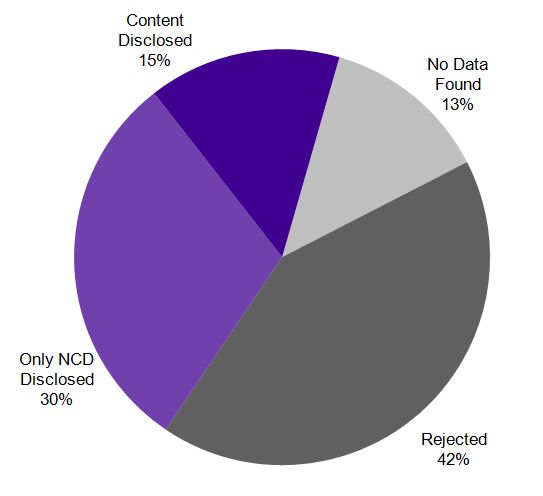 It's worth noting that unlike Google, Yahoo never listed reasons for rejecting requests or details of which government agencies sent these requests. Interestingly, in its latest transparency report Google also didn't provide product-wise break-up for the user data requests or any specific information on which government agencies have sent these requests, which it had in December last year.
Removal Request: Indian government also made 1 request for removal of data for 1 item in the Jan-June 2014 period, which Yahoo complied with. An Indian law enforcement agency requested Yahoo to block a term from their search results based on a court order. According to the order, the website associated with the term contained defamatory content. Yahoo didn't block the requested term, it however, removed the website from Yahoo India search results. Internationally, the UK and the US made 1 and 3 data removal requests respectively, in this period.