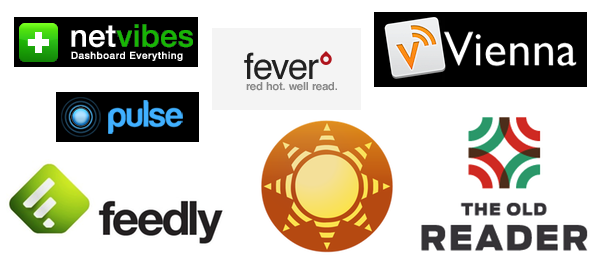 This morning I spent some time investigating feed readers and services to replace Google Reader. A lot of internet users have been since Google announced Reader is going away this summer. It's easy to pull up a list of possible alternatives, but ultimately I found it necessary to just dig in and try them out to see which works best.
I dug in, and here's what I found out.
Where I'm coming from
In a replacement RSS reader, I'm looking for a couple of things. I've always liked the idea of hosting the feeds in one place and having my pick of applications for doing the actual reading. Reeder has been my go-to app on the Mac, and apps like Flipboard are fun to use on iPads.
And I'm not just looking for myself, either. Ashley has RSS subscriptions, though she does use them a bit differently than I do. Sync isn't as important to her, but there is an account with subscriptions that we share from time to time. That's one reason why Google Reader and syncing apps were so useful.
So ideally I'd like a service that will hold my subscriptions, but is also compatible with apps that might want to sync with it. Obviously this is a pretty tall order right now, so I've got to look for those services that look like they will offer the best options in the coming year.
After all, Google Reader has been the standard for so long it's going to take some time for other services to really rise up.
I made a list based on what I've found recommended online in the last week or two. Then I just ran down the list trying things out. Here's what I found.
(I should mention I'm a Mac user, so I really only look into apps that will work for me. That said, many of these options are web apps and should work no matter what platform you're operating on.)
The Old Reader is pretty simple, but I'm still waiting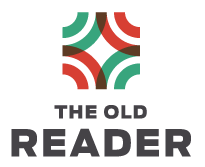 I don't recall using Google Reader during its earliest days – though honestly I don't have the best memory with things like that. The Old Reader claims to emulate that early Google Reader experience, which sounds fine to me. Simple and to the point sounds great to me.
Signing up was easy, as you'd expect. Once logged in, though, I found what what seems to be an unmovable "trending" section that sits below other options. I could care less what's trending on the service. Ideally I could remove or hide that, which I don't think I can, but at least it doesn't look like it's the default view when you pull the site up.
That said, I haven't been able to spend any time with The Old Reader. It seems there are lots of folks jumping into the service, and my OPML file import file is behind a queue of over 12,000 other imports. Still is. Assuming I'm notified by email when the import is finished, I'll give The Old Reader a proper shake.
Until then, let's move on.
NewsBlur just doesn't do it for me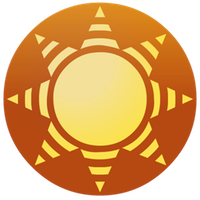 I saw mentions of NewsBlur too, so gave it a look. The sign up process alerted me that free sign ups have been disabled, and prompted me to upgrade my account. I didn't do that, since I wanted to check everything out and get a lay of the land before paying anything.
It seems the big increase in sign ups since the Google Reader announcement is what motivated NewsBlur to turn off free sign ups.
So at this point I moved on to try other things out. After returning to it later, though, I discovered what I thought was a partial sign up was actually a full sign up and was working. As far as I can tell the prompt to upgrade and the "free account sign ups are disabled" message is only to motivate upgrades, and not quite real. At least, in my case, my account is a free one and functions.
So long story short, I was able to give it a trial. And I'm glad I was able to. The feel is very – for lack of a better word – Windows-y. It feels like a Windows explorer window, or a file structure in a web-based FTP app of some sort. In other words, not great. I'm not into the aesthetic at all, and I'm glad I didn't need to spend twenty bucks to figure that out.
Moving right along.
Feedly was a bit confusing, but close
Next I tried Feedly, which I knew going in was a big favorite amongst those who've walked from Google Reader. It's a service that, on first glance, seemed like it would work like The Old Reader and allow me to import my subscriptions in. But it's not quite that.
On the Feedly homepage I was confused. In my mind RSS services tend to fall into two large groups: those where you read the feeds in a browser, and those where you download an app and use that. Google Reader is one of the former kind, and NetNewsWire one of the latter. On first glance, I wasn't sure what the heck Feedly was.
Feedly homepage, before setting up the browser extension.
It offers three options: download for Safari (or Chrome, in the screenshot above), for iOS, and for Android. This makes me think it's app based, right? After all, there are definitely iOS and Android specific apps. But the language download for Safari threw me, since I'm not sure what that means. I would expect it to say download for Mac.
Turns out that downloads an extension, which is what I did next. It acts like any other extension or bookmark in your toolbar, expect the only purpose it seems to serve (as far as I can tell) is to take you to your Feedly homepage. To put it in context, right next to the Feedly icon in my browser I have one for 1Password and another for iCloud tabs. Both give me enhanced functionality in the browser, and do what I expect them to do. The Feedly icon doesn't subscribe to the current site's RSS feed, which is what I expected, but just jumps me to the Feedly site.
Okay, whatever. So it's a web-based service. Got it. Now I need to import my RSS feeds.
Feedly, after setting up the browser extension.
This was another confusing step, because I couldn't see a way to create a Feedly account. Any service like this uses an account, right? I need to create a username, add my email, and maybe set a password. But the only option I had was to login or sync with Google Reader.
Maybe I'm making too big a deal out of this process, but I was hung up on it for a good minute. Because synchronizing with Google Reader is not what I'm looking to do at this stage. I'm looking to upload the OPML file I've backed up from Google Reader and transition over to something new. Synchronizing with the soon-to-be-dead Google Reader seems like a silly choice. Heck, I already have Google Reader synchronized with Reeder and NetNewsWire and I know that won't work for longer.
Without any other option I could see, I went ahead and logged in with my Reader account and set it all up that way. Only after doing some digging did I discover, on the Feedly blog I believe, that synchronizing is the way to do it right now. By the time Google Reader closes down, they say, everything will be seamlessly ported over. So signing in with Google Reader info is the right thing to do, as odd as it seems to me to do it.
Now that I was actually into the service, I thought it was mostly neat. The design of the interface will take some getting used to, mostly because it always takes me some time to find my way around the really minimalist design aesthetics. The style carries over to the iOS apps, which I grabbed to try out as well.
While on the Feedly blog I also read a bit about their Normandy project. It's an effort on their part to create an API to match the Google Reader API, to make it easier for other services and apps to offer Feedly synchronizing as an option sooner. It sounds like a neat endeavor and definitely weighs in on my decision as to which option to go for.
Alright, next up.
NetVibes seems like overkill

I actually ran a second Google search for NetVibes after arriving on their site, thinking there must be another one that offers RSS services. The NetVibes homepage emphasized what seems to be their core offerings: monitoring and analytics. It didn't seem to be an RSS service, as far as I could tell.
But this was the correct NetVibes, the one that people had mentioned in a few Google Reader alternative roundups. So I dug in a bit more, watched their demonstration video, and signed up.
Or I should say, I tried to sign up. For the life of me I couldn't get their sign up process to successfully send me an activation email. I tried a couple of times, and it just wasn't sending. I checked junk mail, tried a different email and username, but it just wasn't doing it. Since the service already looked like it wasn't quite the right fit, I moved on. It just wasn't worth my troubleshooting for that long.
Next.
Pulse isn't aimed at me

First impression: I think I'll really like the look of Pulse. I signed up without trouble (not normally something I would mention, but after the tough NetVibes experience it stands out) and took a look around.
It was frustrating trying to import my OPML file. My first impulse was to search out a settings screen or option to do it within a preferences menu or something. You know, like most apps and services would handle it. It still seems crazy to me now, but it seems the only way to import the file is to first sign out of the site, visit their homepage, and use their importer. Then, after the file imported, I could associate the feeds with my existing account.
Totally weird. But it worked, and then I had my feeds in.
But not quite. That was when I discovered that Pulse operates a bit differently – not bad differently, per se, but in its own way that shows a clear philosophy at hand. Pulse organizes feeds, or what they refer to as "content" throughout, into topics. But each topic can only hold a handful of feeds – which they call sources, I think. The end result here is that my feeds, which number in the hundreds and are assembled into meticulous folders, ended up in folders like My Folder Name 01, My Folder Name 02, My Folder Name 03, and so on. Pulse broke up my feeds into folders based on their folder limitations, which had the effect of destroying my organization method.
Which means I can't use Pulse.
I still spent some time playing around with it. I tried out the iPhone and iPad apps, both in an attempt to properly organize my feeds. You know – rename folders, change the order, move feeds around, and so on. I couldn't find a way to do it. Not in the web app, or the mobile apps. There may very well be a place to do it, but I couldn't find it. So that's no good.
But really, once I knew the folder limits were set in place and don't seem to be changing any time soon, I knew it would never work for me. It's not that Pulse is bad, really, it's just that it won't work for me. It has a different kind of reader in mind. Perhaps a more casual one. But not me.
Next is Fever.
Fever, hot but a bit more work

I enjoyed reading Ryan Markel's reasoning behind his choice to go with Fever as his Google Reader replacement. It seems like a neat product, with a very pleasant aesthetic. But there's no trial, and requires a purchase to then install it on my own server to use it.
That made me think. Really, it just seems like too much work for a feed service. I'm all for owning my own stuff and having control over it, but there's also some stuff I prefer not to have to think about.
In this case, I see the OPML feeds I've curated as my stuff. And I have those. Backed up and safe – even more so after the news about Google Reader. But where I put those feeds, and where I choose to read them, I guess I don't feel like I have to fully control that. I'm happy to rely on a hosted service or application that isn't going to make me handle everything.
The more I look at Fever, the more I wish it had a hosted version. Or at least a proper demo that would let me really play with it to see if it's worth my purchase.
That said, moving on.
Vienna is a fun project to follow

I didn't see many mentions of Vienna, but I wanted to give it a fair shake. It's an open source Mac application that is being openly developed on Github. Fun side note: their site is using a fairly recognizable WordPress theme. Open source loves company, it seems.
So the app seems solid. Along with a now nearly useless Google Reader synchronization option, it allows you to dump feed subscriptions directly into it. This would be a solid option for Ashley if she wanted to ditch NetNewsWire, but it's not great for me since I still want a service that will allow synchronization in multiple places.
I'm going to keep an eye on the project, of course. If it ends up with broader synchronizing options than Reeder does before Reeder does, I'll likely switch over to it for a bit. After all, I still have a thing for desktop apps.
What I'm sticking with in place of Google Reader
That does it for what I spent time with today. Ultimately, I didn't find exactly what I wanted: a subscription management service that can sync with multiple applications that I could choose from. But I knew from the beginning that I was likely asking too much. Until lately, development time with RSS applications seems to have been mostly focused on Google Reader integration. Now we need more options – any other options! – and it will take time for those to pop up.
So while I didn't find exactly what I wanted, I think I found a horse worth betting on. I'm going with Feedly, for now. The design works for me, is an update to Reader while still keeping things fresh and new, and has a plan for the future that seems smart to me. Let's say I'm cautiously optimistic about Feedly.
It's possible I'll switch over sometime – I still haven't had proper time with The Old Reader yet – but for now I'm with Feedly. I don't generally like just going with the accepted popular option. I prefer to try everything out myself and make a decision on my own. It just turns out in this case that what I like best and what it seems the internet at large likes best is pretty close.
I'm still a bit nervous – no, let's say curious – about the more confusing aspects of Feedly. For one, I don't seem to have a login with them aside from my Google Reader info. So when that goes away, what do I log in with? Will they just email me that information in time? I don't know. We'll see, I guess.
One last takeaway: I was surprised how many of my experiences finding the right service just weren't pleasant ones. I still think there's room to make this process a lot better, and probably room for better products and services. Heck, even Feedly, the service I ended up choosing over the rest, gave me about as much trouble getting started with as anything else did.
If you've found something interesting in your own search, feel free to drop your findings in the comments below.
The post My experience looking for an RSS service to replace Google Reader appeared first on WPCandy.