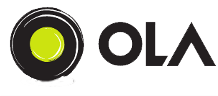 What do you do when you want to offer cashless taxi rides to consumers but are prohibited by RBI's recurring rules to do so? You launch an in-app prepaid wallet. Online cab booking service Olacabs seems to have done the same with the new version of its mobile apps across Android and iOS.
The company mentions that users can recharge their wallet through credit or debit card or through net banking and then use this to pay for taxi rides. One can recharge their account for anywhere between Rs 100 to Rs 5000.
Following this, the fare amount is automatically deducted from the customer's wallet after ride completion and a receipt is emailed to them. Users can also apparently use this wallet to gift a ride or pre-pay a taxi ride for their friends or family.
As an introductory offer and in a possible bid to encourage more users to use the wallet, Ola mentions that it will be offering 100% cash back to users on their first recharge until October 31, 2014. That being said, Ola says it will continue to accept cash transactions as well.
Prepaid Wallet license? What's not clear is whether Olacabs has partnered with any prepaid wallet license holder to offer this wallet service. We're currently awaiting a response from Olacabs on this.
Note that Olacabs primarily acts as a taxi aggregator and doesn't own these taxis. Hence, a closed wallet cannot be used for making these third party transactions. It would need a semi-closed prepaid wallet license or at least a tie-up with a company which has the same license. (More on wallets below).
Olacabs's competitor Uber is reportedly in talks with Paytm that has a prepaid wallet license and PayU India who doesn't have a prepaid license as of now but had launched a semi-closed wallet service in February this year. (Read: The curious case of PayUMoney's wallet in India).
Ola Money: Interestingly, it's worth noting that Olacabs had claimed to offer support for a wallet-like feature way back in June 2012, when it had introduced one-click cab booking on its Android and iOS apps. The company had then mentioned that users could maintain a credit balance with Olacabs to use this service as and when needed, without making any physical payment to the cab driver. However, back then, we hadn't been able to find a way to store money either through the company's website or the Android app.
Ride tracking & Fare estimator: Besides the wallet feature, Olacabs has also brought in new features like the ability to mark their favorite places accurately for future pickups or the ability to choose from a list of popular pickup points for cab booking.
It also includes a ride time and fare estimator, ride-tracking for family and friends, upfront ETAs for cabs under all categories and airport cab bookings among others. The company claims that over 70% of its bookings come through the app and further claims to have over 25,000 cars available across 15 cities.
*
Types of Prepaid Wallets
1. Closed System Payment Instruments, which are not reloadable with cash and do not permit cash withdrawal (for example: phone calling, prepaid voucher and gift vouchers)
2. Semi-Closed System Payment Instruments, used at merchant locations, and which can be reloaded, but do not allow cash withdrawal (for example: cash cards and smart cards)
3. Semi-Open System Payment Instruments: these can be reloadable or non-reloadable, and can be used at any point-of-sale terminal, but they do not allow cash withdrawal. For example: gift cards issued by banks
4. Open System Payment Instruments: these can be re-loadable or non-reloadable, but most importantly, they permit cash withdrawal at ATMs. Examples of such cards are the Payroll cards and travel cards.
Related Reading
– Meru Cabs asks RBI to extend recurring payment rules to foreign players like Uber
– Meru Cabs: usage of foreign payment gateways violated RBI guidelines, FEMA rules
– New RBI restrictions may impact your international online purchases
– On RBI's online billing guidelines: What about the small merchants?