Instagram has a new standalone tool and in just two days it has captured the interest of various trend-savvy brands and made this writer waste an entire evening playing around with it.
I think you'll agree when you see the results below, that it was totally worth it.
Hyperlapse is a standalone video app designed by Instagram, allowing the user to capture high-quality time-lapse videos even if the smartphone is moving.
In case you need a quick refresher, time-lapse is a technique where video is captured at lower frame-rate than normal and then played back at a standard-frame rate. Therefore making any movement that normally takes a long time (a sunset, me running) appear to happen in mere seconds.
Traditionally, time-lapse videos had to be held steady or locked into position in order to create a seamless shot. Hyperlapse however promises 'in-built stabilisation technology that lets you create moving, handheld time-lapse that results in a cinematic look' via your shake-prone smartphone.
I put the app to the test. Click below to play the video…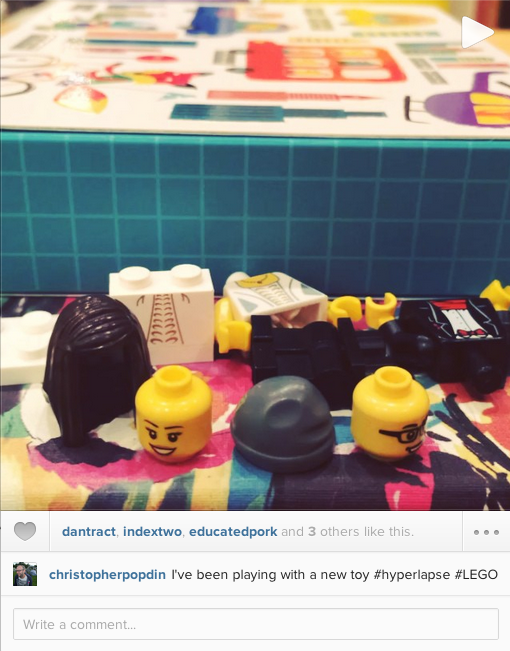 The above video is the final product after its been cropped, filtered and shared on Instagram. Although you don't have to share it in this manner if you don't want to. There's an option to share to Facebook in its unfiltered form…
Or for even more convenience, the video file is left unadulterated on your smartphone, so you can repurpose it for whatever project you like.
In fact now that Vine allows you to import any footage from pre-existing videos on your smartphone to mix and edit as you like, the opportunities for a multi-platform assault are limitless.
Hyperlapse has an incredibly simple interface. As soon as you download the app, you're presented with a camera viewfinder that takes up your entire phone screen and a simple record button.
Let's pick on David Moth, sat to my left here…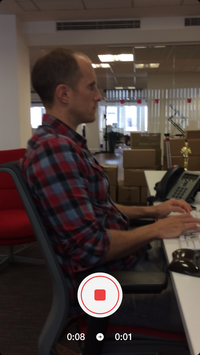 The numbers at the bottom tell you how many seconds you've recorded and how long your video will be once it's sped up.
Once you're finished filming, you then move a slider along to choose what speed you'd like (standard rate all the way through to Benny Hill).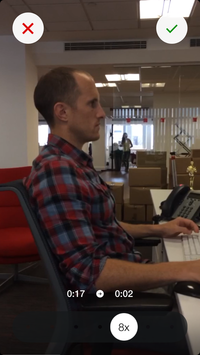 You can shoot a video for up to 10 minutes if you have an iPhone 4, however if you own an iPhone 5 you can shoot for a whopping 45 minutes.
You don't actually need an Instagram account to download or use the app which is a bonus, however if you do share a video to Instagram you will be able to use its multiple filters and effects.
Drawbacks
If you share your video to Instagram, it will be cropped to a square frame. Although you can control which part of the frame is shown.
The app is only available to iOS7 users at the moment.
It's also important to remember that this is just a standalone tool, used in conjunction with Instagram. It is not a social video network in of itself. The functionality of the app is point-record-share. That's it. So if you want to see fellow Hyperlapse users videos, everyone will have to remember to use the hashtag #hyperlapse or #myhyperlapse.
Branded Hyperlapses
You think it would be too early for brands to get on board after only two days in the app store right? Wrong…
Here's a neat little tour around the Cosmopolitan offices: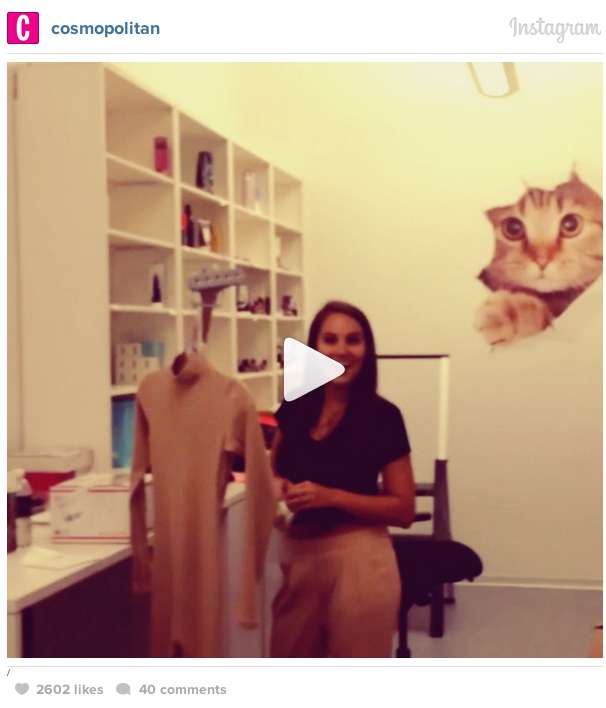 This is Naked's cheeky little number: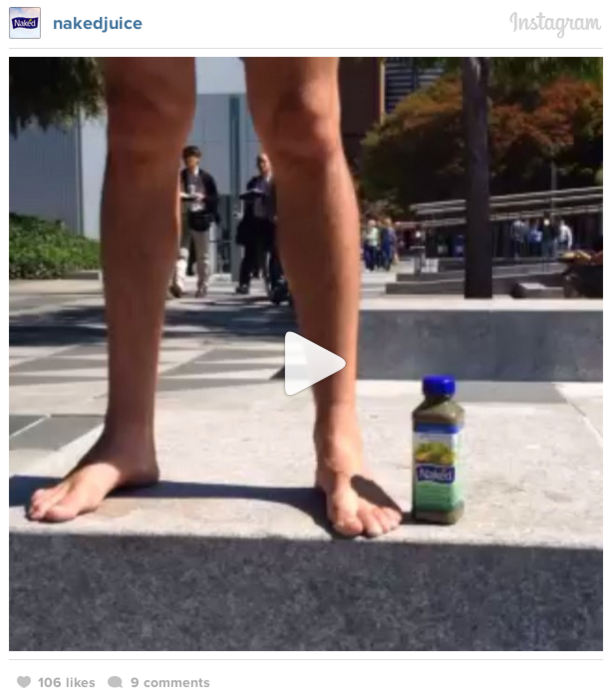 and Mountain Dew's slightly dizzying effort:
These aren't particularly mind-blowing, but it is very early days and what these videos show is a willingness for brands to experiment off the cuff and be seen as ahead of the curve with new social video tech. I guarantee that within a couple of weeks we'll start seeing some incredible examples of Hyperlapses.
For an insightful best practice guide check out How brands can be brilliant at Instagram video.
Instagram's communications manager Will Guyatt will be speaking at our Festival of Marketing. Join us for in November for a two day celebration of the modern marketing industry, featuring speakers from brands including LEGO, Tesco, Barclays, FT.com and more.