There's nothing quite like going to the beach to soak up the sun and the sand. There are plenty of people who use sand as a medium to create stunning works of art but none quite like artist James Harkins. For him, the beach is not only where inspiration lies, it's where he displays some of his best work.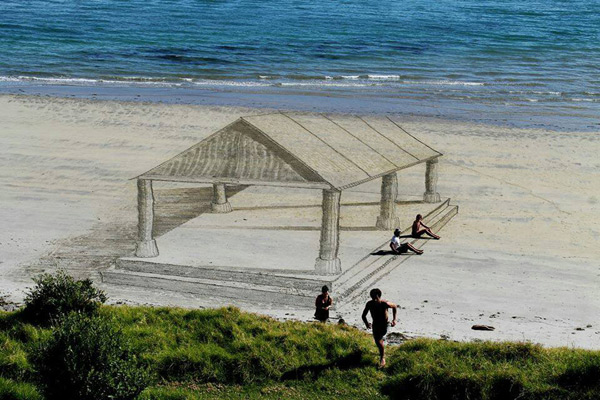 Using the whole beach as his canvas, Jamie Harkins, who hails from New Zealand, creates 3d art in the sand and basically brings it to life with the use of shading, light and color. The result are artworks that transports you to your own personal playground.
Have a look and some of his stunning pieces below. If you're keen to see more of his work, check out his Facebook Page here.
Recommended Reading: 30 Sand-Sational Castles & Sculptures