'Storytelling!' It's up there with 'big data' as a phrase that's kind of annoying but has yet to be improved upon by a better alternative.
Ultimately shorthand phrases are necessary because they save time. I've been guilty in the past of going ludicrously around the block to avoid the phrase 'big data'. I believe if you look back through my previous articles you will find far more instances of me saying "the massive volume of available data" rather than "big data".
I realise now that this is stupid. Most digital marketers know what you mean when you use 'big data' so therefore just say it. The annoyance comes from when people either use it wrong or use it blindly, this is why buzzwords are so excruciating.
So how about 'storytelling' then? It's not only a phrase we've all heard at conferences and meeting rooms for a number of years now, but it's also one we've grasped from our earliest days.
It's a phrase we all understand because it's one of the fundamental ways we communicate ideas, educate and entertain each other from infancy. We remember information far better when it's in the form of story rather than as a list of facts.
People tell stories, art tells stories, TV tells stories, ads tell stories… so it seems straightforward enough when a marketer talks about 'storytelling', we know what they mean…
We immediately think of the old Nescafe adverts with the 'will-they-won't they episodic' romance or the John Lewis advert where the snowman traverses all manner of hardship just to buy a pair of gloves or the Budweiser advert where the puppy is friends with a horse.
Perfectly linear, narratively driven stories that take the viewer on a journey from beginning to end, which just so happen to advertise a product at the same time (either subtly or very obviously) instead of a blatant 'buy this now!' message.
It seems things aren't quite that simple.
Storytelling in marketing terms isn't just about telling 'a story' (producing an advert where a narrative arc occurs), it's about telling the story of the 'brand' across multiple channels and using various tools and methods.
As one of the commenters underneath my previous article Five brands excelling at storytelling suggested the challenge is in not just using storytelling in video, but also to keep "the narrative weaved into the customer experience".
Marketing Week has a succinct view on this. Storytelling is about providing consistent and compelling content to build a picture of the company.
Aesop has a 10-point criteria as to the elements necessary for good brand storytelling.
These include whether it's engaging, memorable and authentic. Does it have a unique personality and a clear sense of purpose? Does it create intrigue as to what the brand will do next? Has the brand created its own world?
Which brands have achieved this?
Last week, Matt Owen discussed Jack Daniel's use of storytelling to personalise its brand. Using a combination of two different perceptions (the warm heritage of its hometown roots and the backstage rock & roll tipple of choice) across multiple channels, Jack Daniels creates timeless content that appeals to a wide range of consumers and will help it stick around for another century.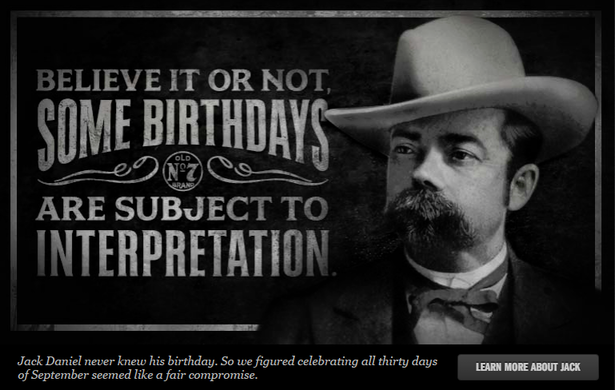 Cadbury consistently occupies the top end of 'best storytelling brands' research. In the Aesop research mentioned above, Cadbury came second overall last year, and this year in Marketing Week's own study, Cadbury came second again.
According to the research, Cadbury is a constant innovator yet is also disciplined enough to make its marketing campaigns completely consistent with its brand.
It's not just the gorilla drumming along to 'In the Air Tonight' or the ever evolving 'How do you eat yours' Crème Egg campaign, it's also in its in-store experiences, its website where its lengthy history is the focus and it's Cadbury World theme park.
Cadbury has also used experiential marketing in its takeover of a digital screen in Waterloo, encouraging passengers to play an augmented reality game where they could win chocolate bars.
The classic Dairy Milk bar itself can also be interacted with and personalised by consumers. Therefore it can be directly engaged with and 'owned'.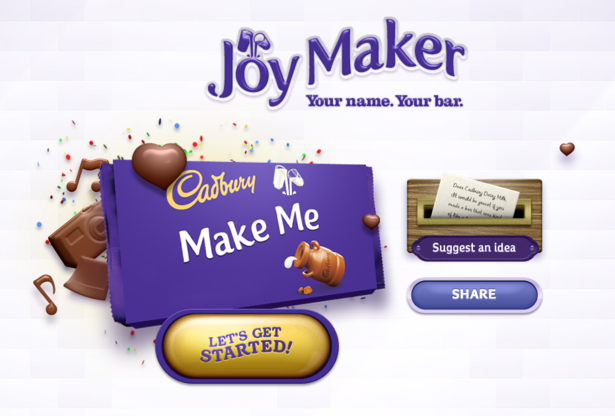 Cadbury uses its heritage and its eye for absurdity to make constantly surprising, innovative and personalised experiences for consumers who completely trust the brand.
Aldi has a fantastic campaign, which again has been running for years, which involves putting genuine people in front of the camera and comparing its own products with bigger brands.
These are consistent, engaging, funny and most of all real. They each reveal hidden eccentricities of the protagonists, who are resolutely proud of who they and in turn are proud to shop in the unbranded, cheaper supermarket.
This commitment to an unfussy, down-to-Earth demographic creates trust and loyalty in the brand, and this is reflected throughout its channels. From social…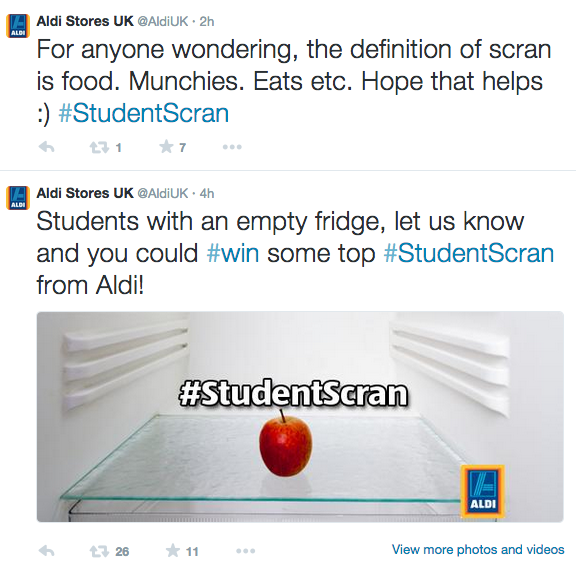 …to in-store.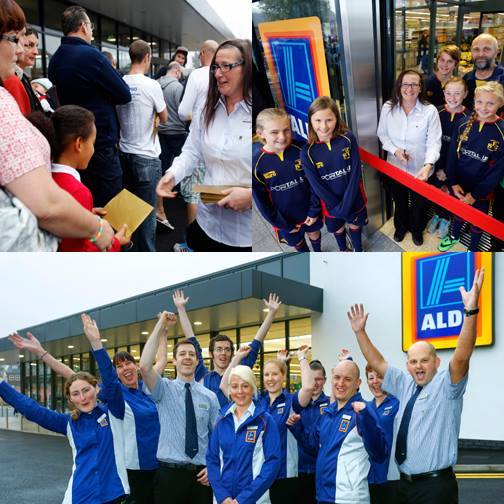 Further reading for beginners…
During my first year at Econsultancy I've been making a point of writing beginner's guides to any new terms or phrases I find particularly baffling, or that I might suspect other people may find baffling too.
The following related articles should help clear up a few things…
Agile marketing
Content marketing
YouTube Strategy
Vine for brands
Instagram video for brands
You can also attend our Festival of Marketing event in November. A two day celebration of the modern marketing industry, featuring speakers from brands including Airbnb, LEGO, Tesco, Barclays, FT.com and more.