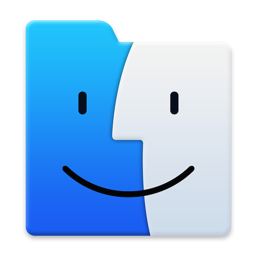 For years, I enjoyed the advanced Finder functionality provided by BinaryAge's excellent app, TotalFinder. Mac's native Finder enables users to navigate and manage their files, similar in concept to Windows File Explorer. Unfortunately, as explained in my rant about things that suck about Mac, TotalFinder no longer is compatible with Mac 10.11+. Fortunately there are plenty of decent alternatives to TotalFinder, even if you're running the latest version of Mac OS X.
Running TotalFinder on OS X 10.11
Okay so first, technically TotalFinder will work on OS X 10.11 (aka, El Capitan), but only after disabling OS X's built-in System Integrity Protection:
System Integrity Protection (SIP) is a new security feature introduced by Apple. That's good, but unfortunately it prevents TotalFinder from augmenting Finder.
In other words: El Capitan's SIP breaks TotalFinder. So to run TotalFinder on Mac OS X, you need to disable SIP, which obviously is not recommended by Apple. Personally, I don't mind hacking stuff, but these days there just isn't enough time to fiddle with OS mods, especially where potential security implications are concerned.
TotalFinder Alternatives
So several months ago, I bit the bullet, removed TotalFinder, and began searching for a suitable replacement. As mentioned, the good news is that there is no shortage of decent alternatives to TotalFinder. The not-so-good news is that none of them, in my opinion, are as refined and intuitive as the one and only TotalFinder.
That said, here is my growing list of apps that enhance and extend Mac's native Finder functionality (presented in alphabetical order).
The degree of extra functionality provided by each of these apps varies, but hopefully the list will enable you to "find" an ideal replacement for TotalFinder.
My choice (for now)..
Of these apps, I've already grabbed a copy of Path Finder and Unclutter. And so far, both are very promising. It took awhile to learn all of the settings provided by Path Finder, but I think it's gonna be sufficient going forward. Unclutter turned out to be something altogether different than what I was expecting, but it's still pretty cool so I'm gonna go ahead leave it on the list.
What did I miss? Drop a comment if you know of any other good Finder-fixer-uppers, and feel free to share your experience with any of the apps listed above.