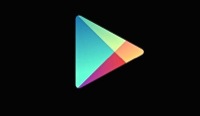 Apps are available for so many tasks that we do on our mobile devices. Every time we turn around, the app pool is expanding and offering us new news tasks and abilities. The problem is it can lead to phones and tablets that are packed with apps. What about your devices? How many apps do you carry on your phone and/or tablet?
It doesn't matter whether you're an Android or an iOS person. There are apps available. Plenty of them. Like the saying goes, "There's an app for that." Just about anything you want to do on a mobile device can be done with an app. They have game apps galore to keep the gamers happy. There are music apps that handle any way you want to listen to music be it through MP3s or live streaming. Everyone likes to watch videos, and you can do that through a YouTube app or an assortment of other video apps. Productivity apps can help you do your work on the fly whether it's writing or keeping up with spreadsheets. And of course there are a multitude of photo apps to go along with that handy camera app on your device.
The list goes on and on. Do you always make sure to download an app for every mobile chore you want to do or do you prefer to just use your phone for the basic functions? How many apps do you have on your phone and/or tablet?
Note: There is a poll embedded within this post, please visit the site to participate in this post's poll.
The post How Many Apps Do You Have on Your Phone and/or Tablet [Poll] appeared first on Make Tech Easier.