AdWords is ending exact match. Here's a script to stop 'close variant matching' and keep exact match…exact.
Every so often, Google announces a change to AdWords that has significant consequences for account management.
Last year the big shift was the introduction of Enhanced Campaigns, the main element of which was the merging of desktop and tablet targeting settings and the loss of the ability to exclusively target mobile devices.
Now we're on the cusp of Google's latest alteration going live: the removal of strict exact keyword matching.
Within the settings for each campaign lies the option for exact and phrase keywords to "Include plurals, misspellings, and other close variants".
This toggle will be removed before the end of the month. Enabling this feature allows AdWords users to easily acquire more traffic without having to go through the arduous process of building out the account to add in every plausible variation of the core keywords.
Or, to look at it another way, removing the option to exclude close variants prevents the more thorough agencies and managers from having total control over the contents of their accounts.

There is a major downside in this fast-approaching change: the extra impressions won't always come from relevant search terms.
One of our clients is JustPark. We opened up the keywords in its account to close variants over the course of a recent weekend and checked in on the following Monday to examine the effects.
Our concerns had proved correct. Among the search terms triggering ads were 'richmond park' and 'gunnersbury park', which were stemming from 'richmond parking' and 'gunnersbury parking' phrase match keywords respectively.
Clearly there is a significant difference in the keywords and the search terms here. Someone searching for Richmond Park is likely to be interested in the area of 955 hectares that goes by that name, rather than a place in the area to leave their car.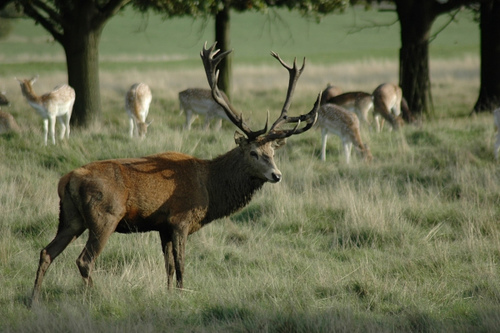 Not to be outdone by this unwelcome development, we have written an AdWords script which will allow us to maintain the kind of control to which we have become accustomed. It isn't particularly complicated.
The script looks up the search terms which have been matched to our keywords on a 'close variant' basis and adds them as negative keywords, either at campaign or ad group level.
The result is that as those close variant search terms are excluded, the only terms for which our exact keywords should appear are those to which the keywords match exactly.
We can't force Google to undo this change, but with this workaround you can ensure that exact keywords can continue to live up to their name.
You can download the full script from our AdWords scripts library. We'll also follow up in the next few days to explain the script line by line as part of our Econsultancy scripting series.
Park image credit: Graeme Newcomb.