I open the new tab page in Chrome at least a hundred times a day. And right now all it's doing is showing me a couple of shortcuts to my favorite websites. It's not serving me much purpose. I can get to them using the bookmarks bar, keyboard shortcuts or via Alfred. The new tab page, I've decided, is an untapped resource for some productivity enhancement throughout the day. The two best ways to utilize this space is to put to-dos or notes there.
Think of it. You, too, probably view the new tab page a couple of dozen times a day. And wouldn't it be better if you could just type in quick notes there or view the day's to-dos instead of seeing just a glorified Google search bar? Of course it would be better. Today I'll talk about the Chrome extensions that are best to do the job.
1. Wunderlist New Tab
First of all, if you're not already using Wunderlist to manage your to-dos, you should really look into it. It's free, its available on all major platforms and it's great for shared lists. This extension puts your Wunderlist tasks right in the new tab. What I like about this extension is that it's much more than that.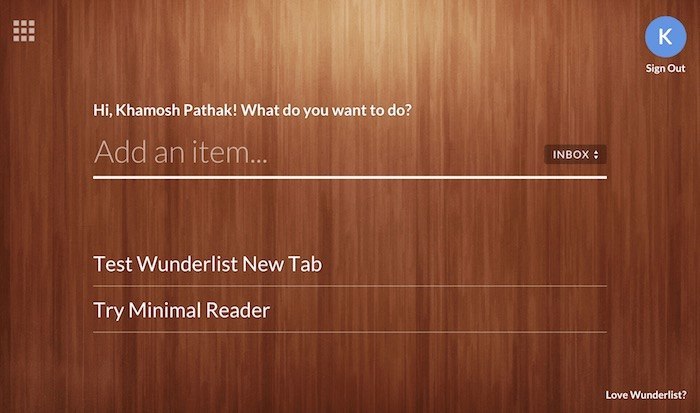 Because Wunderlist is multi-platform, you can add tasks from anywhere. But when you're in Chrome, working away, you'll see that and be reminded of the things you really need to do that day. The extension defaults to the "Inbox" list, but you're free to switch that up. The new-tab page, with its big beautiful letters, makes it really easy to type in to-dos and get an overview.
2. Dayboard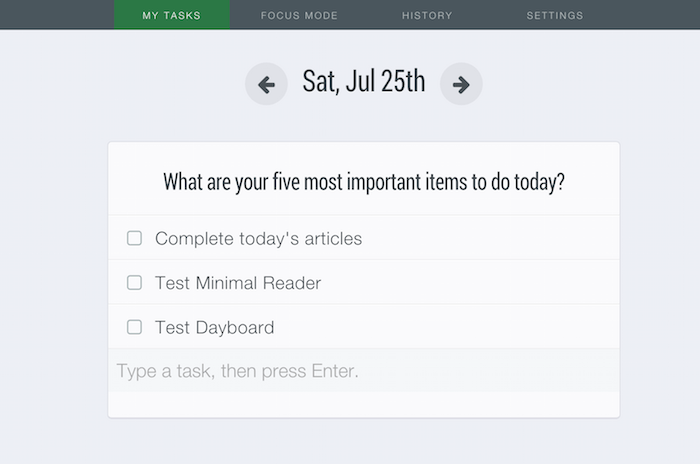 Dayboard is the simpler version of Wunderlist's new tab page. Here you don't need to sign up for an account, and your tasks won't sync between devices. The extension will ask you about the five most important tasks of the day. You'll now see them every time you open the new tab. Dayboard also has a "Focus mode" where it will show you just one task at a time. You can mark it as done or skip it.
3. Momentum
Momentum is for people who like a bit of beauty and inspiration every now and then. Using this extension you'll be greeted with an amazing photo and an inspiring quote to go with it. But it's not just that. Momentum will ask you "What is your main focus for today?" Type in the biggest task for the day and be reminded of it every time you open a new page.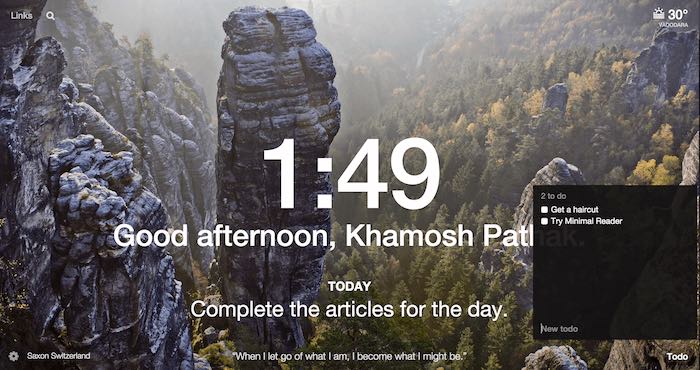 But along with that, you'll also see a "Todo" button in the bottom right. Click it and you can add to-dos there.
4. DashNotes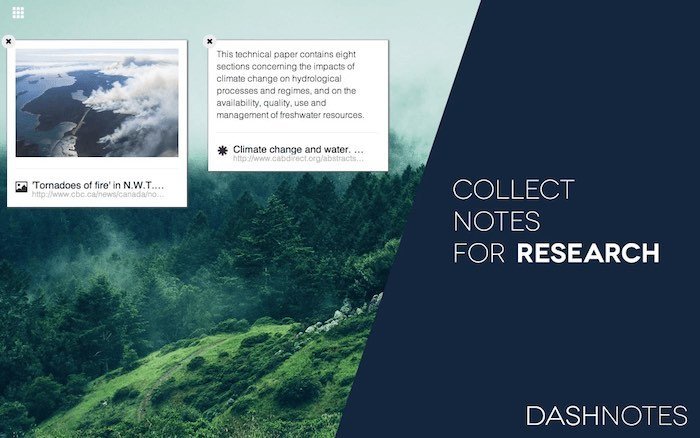 DashNotes is like a bookmarking service just for your new tab page. While you can add text notes, the best use for the extension is to add web pages and videos to the new page. You can highlight text from a page and save it to DashNotes, and it will show up in the new tab page the next time you open it.
5. OverTask
OverTask basically puts a whole web-based research system in your new tab. Here's how it works. You add the tabs related to a project and can then add notes to a project or open all the tabs in a project all at once.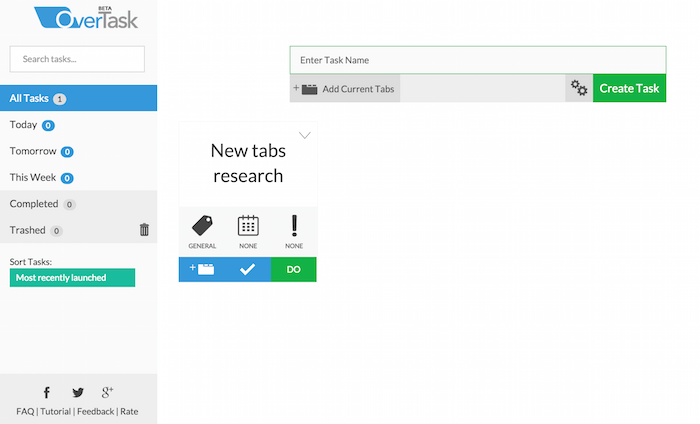 The great thing is that you can add comments to each tab individually as well. That makes taking notes on individual web pages really easy.
6. Draft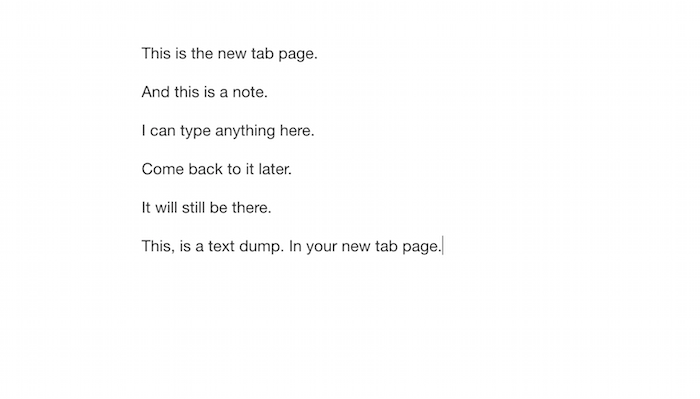 Draft is the most simple new tab page. It's just a blank white space where you can write whatever you want, however long you want, and it will stay there.
What do you use as a new tab page in Chrome? Share with us in the comments below.
The post Use Chrome's New Tab Page for Notes and To-Dos to Be More Productive appeared first on Make Tech Easier.