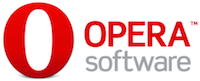 Once known as a browser for feature phones, 47% of Opera Mini users in India are now on smartphones, according to the company's State of the Android Mobile Web report. Opera mentions that this report was formulated based on the aggregate information obtained from Opera Mini servers.
While Java-based devices still account for the largest userbase of Opera Mini, accounting for 45% of Opera Mini users, there is a shift happening to Android devices which now accounts for 44% of Opera Mini users.
To put things in context, 70% of Opera Mini users were on Java phones last year while only 21% of Opera Mini users were on Android. In April this year, Opera had mentioned that 56% of Opera Mini mobile browser in India use low-end Java-based phones, while about 30% use Android devices.
Android drives Opera Mini's growth: Opera mentions that its Opera Mini user base in India has increased by 25% over the past year. While the company hasn't disclosed Opera Mini's actual user base in the country, India is the largest market for Opera Mini which claims to have 251 million users globally as of August 2014.
This growth was apparently driven by a 160% growth in its Android user base which in turn grew Opera Mini's smartphone user base by 120%.
Top Handsets: Opera mentions that all the top 10 Android handsets used by Opera Mini users were from Samsung, however if one considers a breakdown of the top 100 handsets, homegrown Micromax tops with 30% share followed by Samsung that has 25% share.
That being said, Samsung users apparently browse more and consume more data. About 56% of data consumed on the top 100 devices were from Samsung users while Micromax accounted for 21% of data consumed. In terms of pageviews, 59% of pageviews were from Samsung users while 20% was from Micromax users.
Contribution of Low Cost Handsets: 77% of Opera Mini users on Android are on sub-Rs 10,000 phones. This ties-in with several reports which suggest that low-cost handsets dominate the Indian smartphone market. Last month, IDC had mentioned that around 81% of 18.42 million smartphones shipments in India in Q2 2014 were sub-$200 smartphones.
Most popular websites
– Facebook is still the most popular site in terms of data consumption, pageviews and users. Opera mentions that 7 out of 10 webpages viewed by Opera Mini users are from Facebook.
– Shopping portals have registered the highest growth in user visits, growing by 356% over the past year. Flipkart was the most accessed site, followed by Amazon and Snapdeal. However, in terms of time spent per user, Snapdeal and Myntra come in at second and third positions, behind Flipkart.
– Opera Mini's Android users visiting classifieds portals also grew by 150% over the past year. Quikr was the top portal followed by Naspers-backed OLX and Sulekha. However, users apparently spent more time on OLX. (Also read: OLX is India's top online advertiser followed by Amazon and Google: comScore)
– The consumption of video content among Opera Mini users has also increased by 205% year-on-year. As expected, YouTube leads the pack, followed by Dailymotion and Metacafe.
Tie-ups: Opera claims that it currently has partnerships with 16 Indian OEMs who preload Opera Mini on their Android smartphones and tablets. More than 350 models of Android devices have apparently been launched by these partners with Opera Mini preloaded on them.
Also Read: Android accounted for 60% of total mobile ad revenues in India in Q2 2014 for Opera Mediaworks