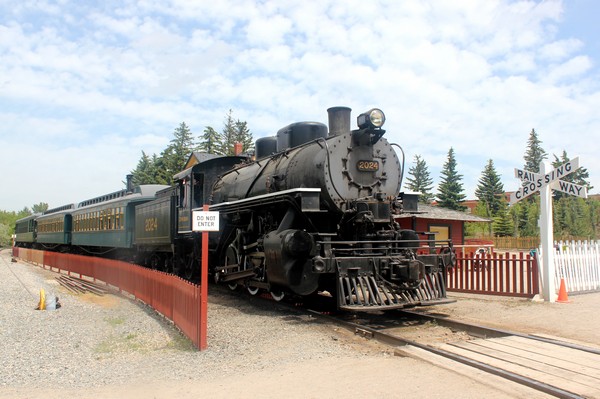 Heritage Park, Calgary
Every trip we take with our little ones teaches us something new about our evolving travel style. Traveling with young kids forces us to plan ahead and choose family friendly activities that everyone will enjoy, which often means visiting places we would not have considered "pre-baby".
Case in point, on our last trip to Calgary we visited Heritage Park, a Western themed park known as Canada's largest living history experience.
Heritage Park is one of Calgary's three Signature Experiences, a collection of unique Canadian travel experiences established by the Canadian Tourism Commission, so we were excited to see if the park lived up to the hype.
Officially opened in 1964, the Heritage Park Historical Village replicates "how the West was once" with over 180 buildings and exhibits that make you feel like you've stepped back in time to the late 1800′s. In the summer season, visitors will see staff dressed in historical costumes throughout the themed park, from fur traders to First Nations people to railway workers and prairie town folk.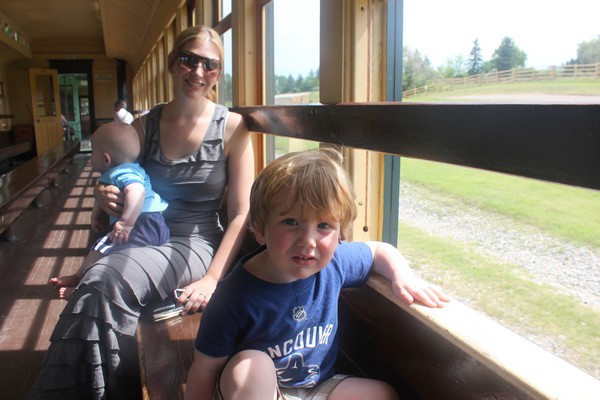 The star attraction for Braydon, our train loving toddler, was the authentic steam train that circles the entire park, stopping at three different stations. The train ride is included with general admission, so guests can jump on and off as many times as they like.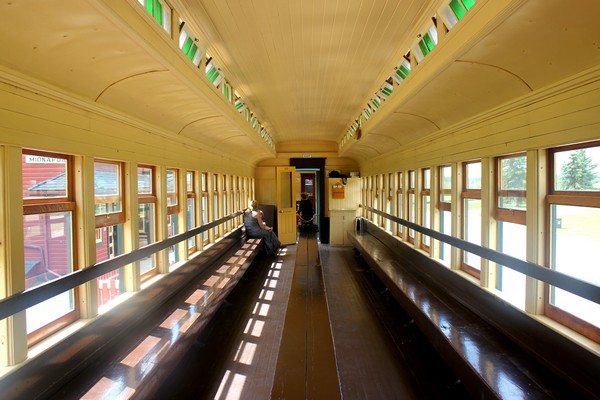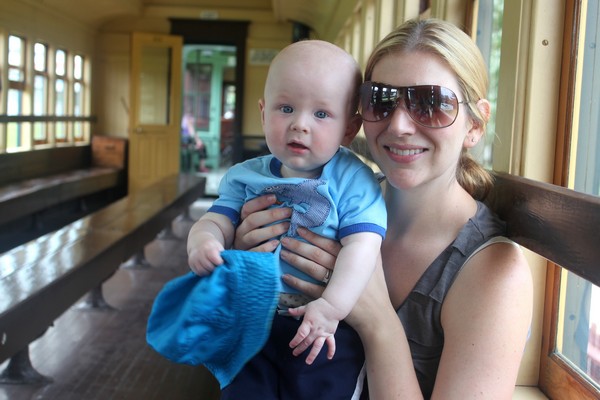 Baby Connor also enjoyed the train experience.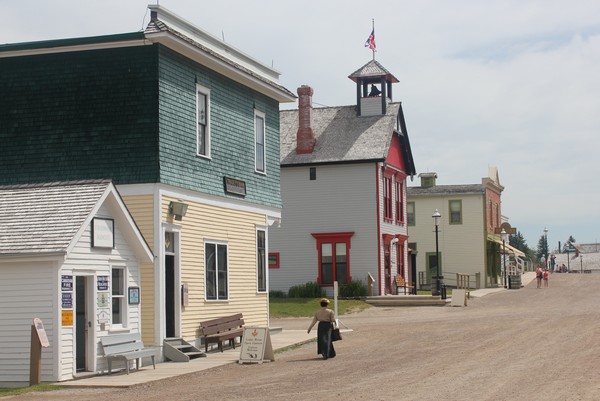 Heritage Park's attractions and exhibits span Western Canadian history from the 1860′s to the 1950′s. The buildings and exhibits are represented in four locations around the park – 1860′s Fur Trading Fort and First Nations Encampment, 1880′s Pre-railway Settlement, 1910 Prairie Railway Town and the 1930s, '40s and '50s Gasoline Alley Museum and Heritage Town Square.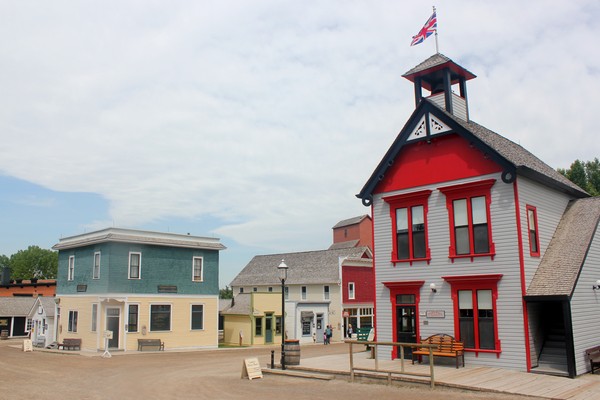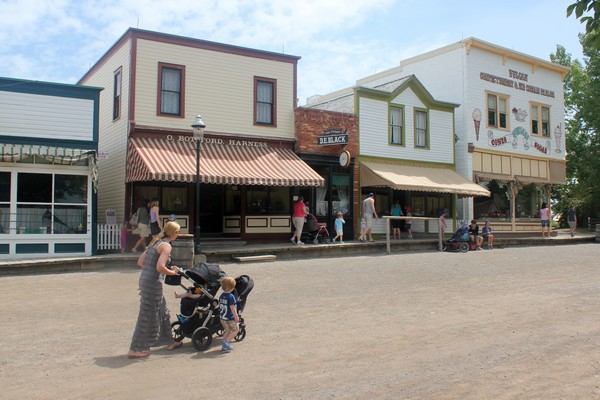 The village has several shops, cafes and restaurants, many with original artifacts and machinery. A few of the highlights for us were the Vulcan Ice Cream Parlour, Alberta Bakery, Wainwright Hotel and Railway Roundhouse.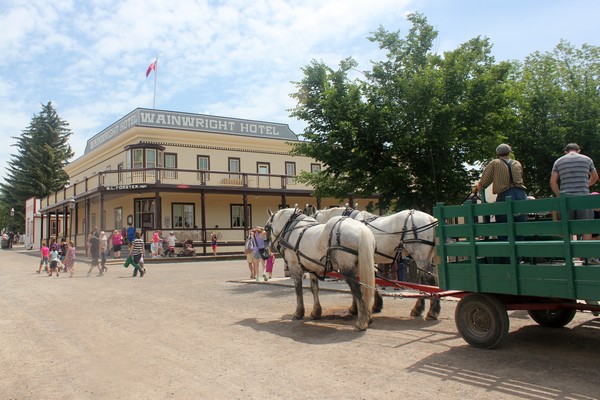 A fun activity in the park is the horse-drawn wagon ride. The tour starts across the street from the Wainwright hotel (pictured above) and seats approximately 16 passengers.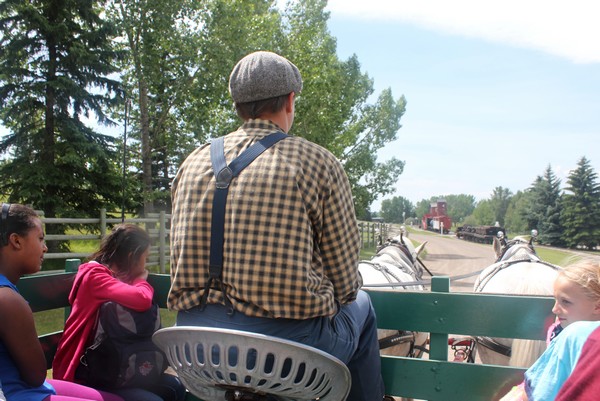 The wagon ride takes about 25 minutes and circles the entire park. It's a great way to see the park in a short period of time, ideal for those with little legs.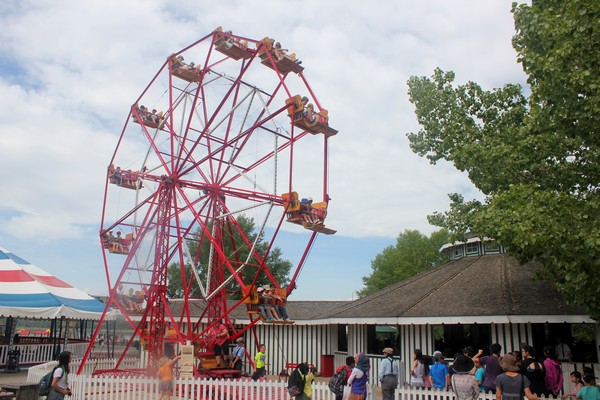 The antique midway has a collection of old-fashioned midway rides, including a Ferris wheel, bowness carousel and dangler swings. There is also a Baby Eli Ferris Wheel for the little ones less than 7 years old.
We liked that the park is quite large and spread out. With over 125 acres of land, it's very easy to find a comfortable section of grass for a picnic. It also allowed our toddler some time to run around and burn off some energy. Sometimes a simple open grass field is just what the doctor ordered.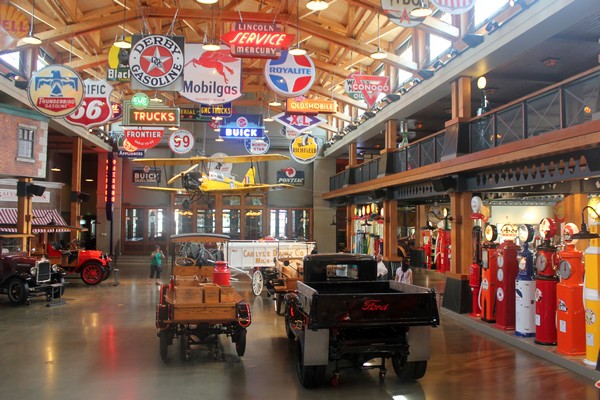 A highlight for the car lover is Gasoline Alley, where antique automobiles and artifacts are all shined up for display. The old fuel pumps from various eras are quite neat. I've got to assume it's one of the best collections of old fuel pumps in the country.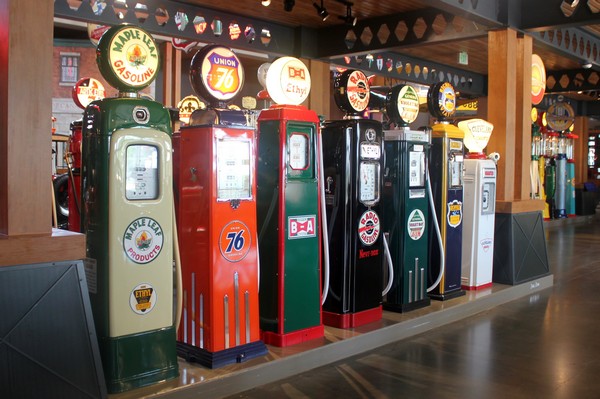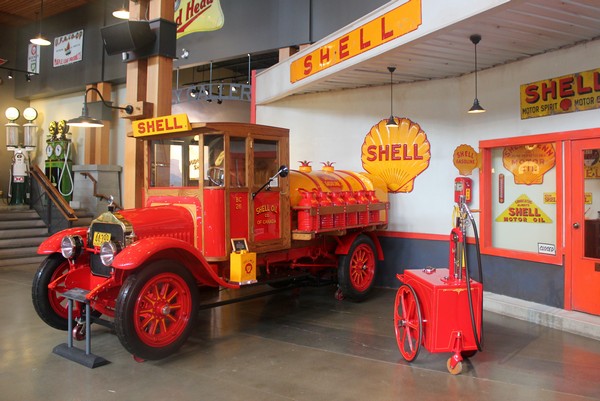 We really enjoyed our time at the Heritage Park. It offers families a unique blend of history and amusement. After visiting, we can see how it has become one of Calgary's premier tourist attractions and one of North America's largest and most successful living history museums.
To learn more, visit the Heritage Park website – http://www.heritagepark.ca/
Read more from our Alberta road trip
When in the Canadian Rockies, you MUST visit THIS place
Glacier Walking in the Canadian Rockies
Our favourite photos from our Alberta road trip
Riding the overnight train to the Canadian Rockies with VIA Rail
Face to face with a Brown Bear in Banff
Releasing my inner "Wanna-be Biker" in Jasper
This place surprised us the most on our trip to the Canadian Rockies
Traveling back in time at Calgary's Heritage Park is a post from: Traveling Canucks