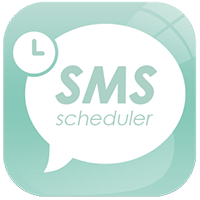 While you may be scheduling your emails so they get sent at the right time to the intended recipient, did you ever think of scheduling a text message? Probably not. It is easy for humans like us to forget to do things at the time they should be done. For example, sometimes we forget to wish our very close friend a "happy birthday" and that is not a good thing at all. Fortunately, we now have some apps that allow us to schedule text messages and send them at the time we want. So the next time your friend's birthday occurs, you will be the first person to send wishes to him. Here are five of the best apps to schedule messages on an Android device.
1. SMS Scheduler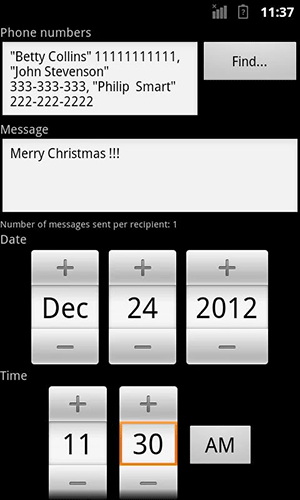 As the name implies, the SMS Scheduler app lets you schedule text messages on your Android device. You have the option to choose the frequency of sending messages, ranging from every five minutes to every hour. The app consists of other basic messaging features as well, namely multiple SMS recipients, selecting recipients from contacts, and so on.
This is a perfect app to schedule messages without much clutter, and fortunately, it is available on the Google Play store at no cost.
2. Send It Later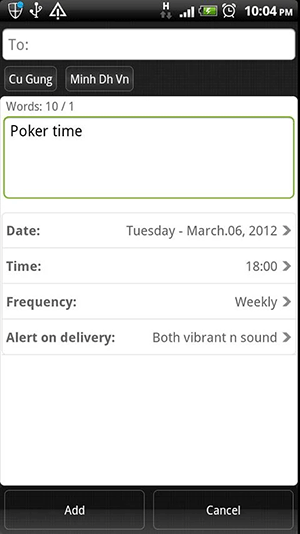 Are you thinking of sending a message to your boss at a later time? Send It Later is here to help you out. With the ability to help you send your text messages at a chosen time, the app does the perfect job of scheduling SMSes for you. It has a beautiful and clutter-free interface from where you can manage your scheduled messages. All the messages that you send using this app are saved in your stock SMS app, so there is no need to worry about where to find your messages.
3. Text Later
Text Later is yet another app that allows you to send your texts at a later time and date. Everything that you do inside the app is logged right in your stock SMS app. So if you ever want to find a message that you sent using this app, it will be available in your stock messaging app. The main screen of the app offers to schedule a new SMS or view the ones that you have already scheduled. Tap on any one and follow the instructions and you should be good to go.
Again, this app does not cost a penny and can be obtained from the Google Play store.
4. Advanced SMS Scheduler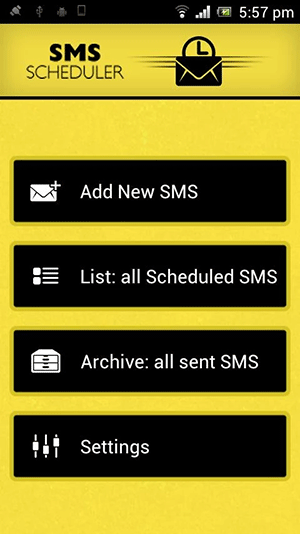 A bit more than just a normal SMS scheduler. The Advanced SMS Scheduler promises it will never let you forget to send messages to the right people at the right time. If a grand occasion is taking place around you, this is the app you should get installed on your device right away. The app features multiple templates for your messages, so your recipients do not get bored seeing the same message format in every message they receive on their device. Besides, it comes bundled with a lot of other features, so go ahead and get it installed on your device, and check out those unexplored features for yourself.
5. SMS Scheduler (Text Later)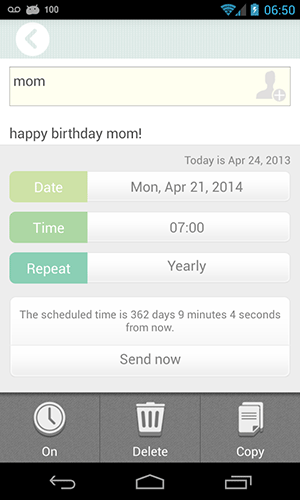 The SMS Scheduler (Text Later) app consists of some features that are not found in the apps listed above. One of these features is the support for multiple languages. So English does not have to be your mother-tongue to be able to send a message; you can now use the language you speak to send your messages. The second most important feature of the app is it lets you back up and restore scheduled messages to your SD card. If you often switch smartphones, this app will make it easier for you to regain access to your scheduled messages.
Conclusion
The SMS scheduler apps above will help you send your messages at a certain point of time without having you even wake up your device and hit that send button.
The post 5 of the Best SMS Scheduling Apps for Android appeared first on Make Tech Easier.