What is freelancing?
There are many definitions of freelancing and people describe it in many ways but in simple and easy words, a freelancer is an employee who doesn't work for any particular company or organization but employed by number of companies at once for a short period of time. We can also say that a freelancer is a self employed person who isn't obligated to work with a single employer but he can choose his own employers from time to time.
Brief description of freelancing:
There are many fears among people around the world but one of the most common fear is of getting fired from the job or losing employment with a company. Employees always worry about their jobs and the consequences that have to face if their employment is terminated. This fear is lesser in government sector where the employer has to have some firm reason to fire an employee but in private sector, the employer can terminate the employment of a worker any time he wants and there is nothing that worker can do.
Freelancers are also defined as the employees who don't worry about termination or losing a job. Usually a freelancer works with more than 1 employer at once which means even if he loses his job from one end, he has his options open and he can still work with other employees. But there is something that is really important to discuss here; the freelancers are always hired for a short period of time which means even if they like their job very much, they can't do anything to keep it but they have to leave the company after a specific period of time.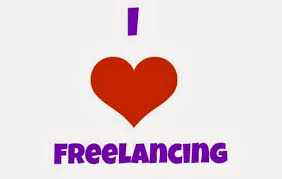 How to earn money through freelancing?
Freelancers are preferred by most of the employers around the world due to some common reasons. For example, by hiring a freelancer, the employer doesn't need to worry about his termination incentives, his retirement planning, his medical bonuses and he doesn't need to face the common problems related to regular employees. This is why freelancers are kind of lucky persons who can get any job at any time.
It is really the best option for a freelancer to be employed by number of companies at once so that he can earn as much he wants but if one doesn't want to work for a particular company and wants to be his own boss, there is something very fascinating and its freelancer websites. There are dozens of employment websites around the world where a freelancer can register himself and the contractors from around the world can hire him.
Most common freelancer websites include Freelancer, oDesk, freelance and Elance and it's up to you which website you want to get your work from. You can also register to all of these websites at once and there aren't any rules or regulations preventing you from doing this. This way you can get work from around the world and earn as much money as you want. These websites run a very strict policy related to the payment process of the freelancers so you don't need to worry about working for a contractor for a whole month and never getting paid anything.