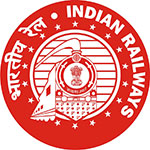 Indian Railways has launched a new 'book meals through SMS' service that went live today, reports Press Trust of India. Railway passengers on a few select trains can now SMS to 139 to book a meal. This service is currently being run as a pilot project on six trains in the Delhi-Amritsar route, namely Delhi-Pathankot Express, Katihar-Amritsar Express, Amritsar-Lokmanya Tilak Terminus Express, Shane Punjab Express, New Delhi-Amritsar Express and Shaheed Express.
Passengers need to SMS <Meal><PNR Number> and send it to 139. Indian Railway Catering and Tourism Corporation (IRCTC) will verify the PNR number, check the coach and seat number, and the passenger will be contacted by some one onboard with the menu. Payment needs to be done after the food is delivered. During the pilot phase, food will delivered at any one of the five designated stations – New Delhi, Delhi, Nizamuddin, Amritsar and Ludhiana. IRCTC Food Plazas and catering units along the Delhi-Amritsar route will be supplying the food.
Passengers can also call on 1800-1034-139 or 0120-4383892-99 to book a meal, besides SMS.
For once Indian Railways implements a plan, even if partial
Railway Minister D.V. Sadananda Gowda had announced that Indian Railways will set up Food Courts at major stations, and provide passengers the option of ordering regional cuisine while onboard, through emails, SMS and smartphones among others, during his Railway Budget speech earlier this year. At the time he had said that a pilot project will be started shortly on the New Delhi-Amritsar and New Delhi-Jammu Tawi routes. In February, the previous government had also announced plans of introducing online booking of meals on trains.
It's worth noting that IRCTC had introduced a book-a-meal scheme back in July 2010, which allowed passengers to order food of their choice while booking a ticket online – similar to what airlines' offer during online ticket booking. This service was launched on a pilot basis for two trains – 2780 Goa Express and 2628 Karnataka Express.
Impact: Online food delivery services to railway stations, like TravelKhana.com, YatraChef and MeraFoodChoice among others will be affected by this service, if and when it's launched on a larger scale. It'll be interesting to see if the Indian Railways decides to partner with any of these services at some point.
Our Take
Providing this service through SMS seems to be the most prudent choice at this point in time. Until robust internet connectivity is made available to passengers at Railway Stations and/or on trains, something that has been stuck at the pilot stage for far too long, there's no point in launching an app or email-based service.