The use of drones is increasing in popularity these days and they have many uses. The most common use though is for people to be able to capture beautiful aerial shots. After all, they offer a different perspective to the keen individual. Whether you're thinking about experimenting with your photography or just want to try a different hobby, why not consider a drone?
There are plenty of factors to consider though such as usability and the quality of picture. That's why we've helped you out and listed 8 drones that are capable of capturing images and videos here in this article. From premium to entry level drones, they have a different array of features too. And if you happen to own one, let us know what cool things you've done with it in the comments section.
Recommended Reading: 10 Forthcoming Augmented Reality & Smart Glasses You Can Buy
1. Parrot Bebop Drone
Parrot Bebop Drone is the third generation of the Parrot AR.Drone, that was originally designed to take aerial shots using only its built-in camera. However, the lack of a gimbal made it hard to focus camera to get the perfect angle of a subject while shooting.
Realizing this limitation, the Bebop Drone comes instead with a 180-degree 14 megapixels fisheye lens, plus a software that can help to stabilize the image simultaneously to allow you to take your best shot. The Parrot Bebop Drone also boasts compatibility with a VR headset like the Oculus Rift so that you could drive this drone in a first person view. The embedded GPS enables this Bebop Drone to find its way back to its take-off point, and in case of emergency, the drone will land automatically.
[Get one – TBA]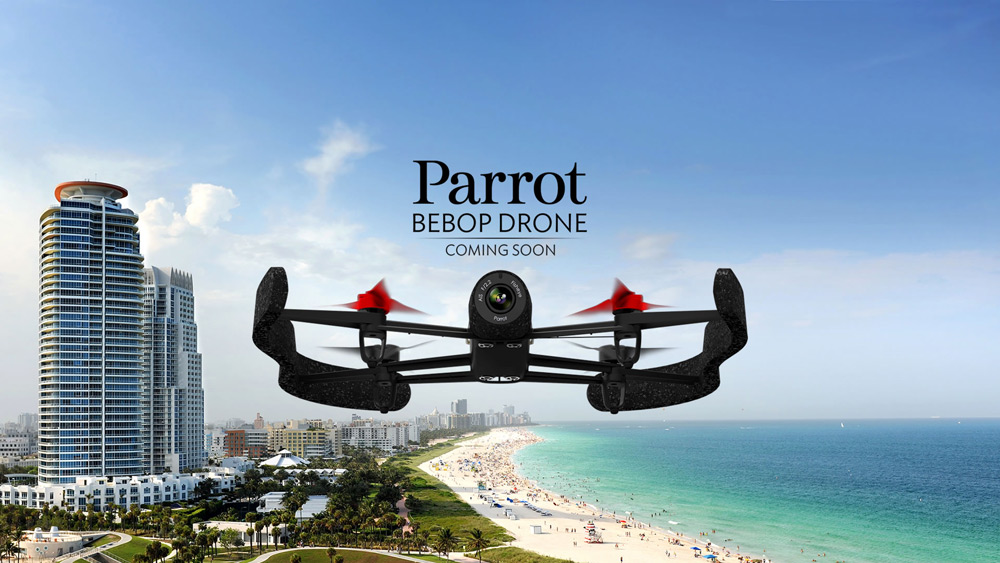 2. Phantom 2 Vision
DJI Technology, a leader in the drone industry, Phantom 2 Vison drone that comes with high quality stills fish lens camera, a GPS, a camera tilt control, and a WiFi connection. Thanks to the WiFi connection the Phantom 2 Vision will be able to provide you with real-time flight data and live camera view in a maximum distance of 300m away from you.
The GPS will allow this drone to position and stable itself midair, and you will also be able to tell it to hover in a place using the altitude lock feature. It even comes with an emergency landing feature that will help position it to its take-off point when the drone is running out of battery. With the camera tilt control, there's no limit to what shots you can get while it is up in the air.
[Get one – $999]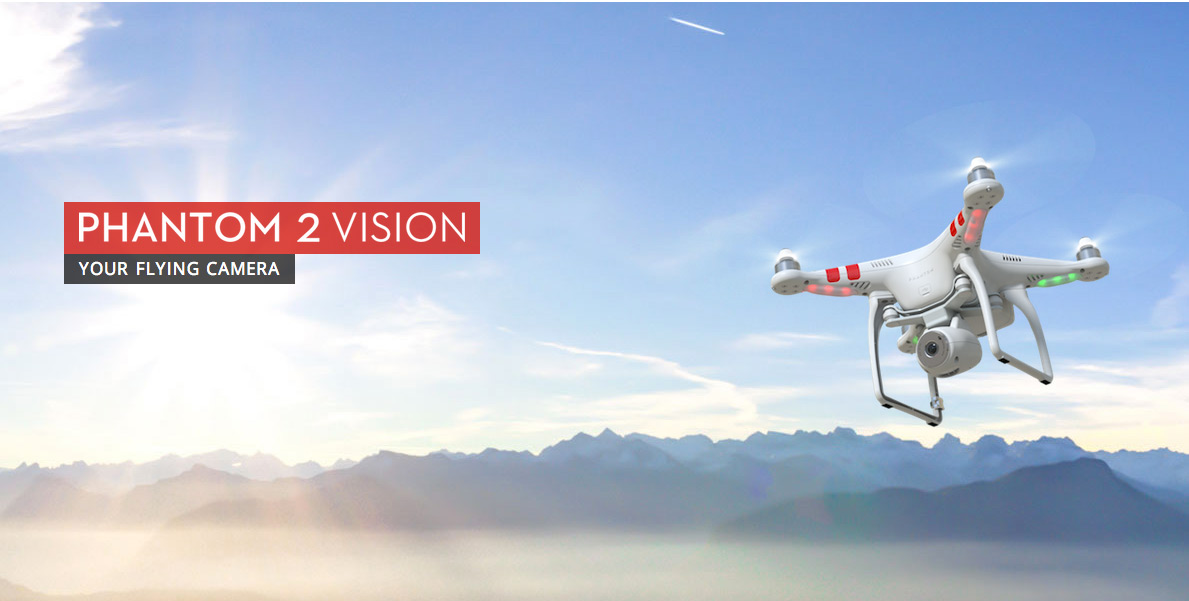 3. phantom fC40
Another DJI Technology product, Phantom FC40 is the low-budget version of the Phantom 2 Vision. The major difference between these two are distance capability, the battery life and the video quality. It's probably best to consider this the premium version of the entry level drone for aerial photography that's available.
It is stable, agile and even supports autopilot system as its failsafe feature. The built-in camera is capable of recording 720p/30fps HD video plus you can take off the built-in camera and replace it with other lightweight cameras easily and just like the Phantom 2 Vision, you can also control Phantom FC40 using your smartphone too.
[Get one – $499]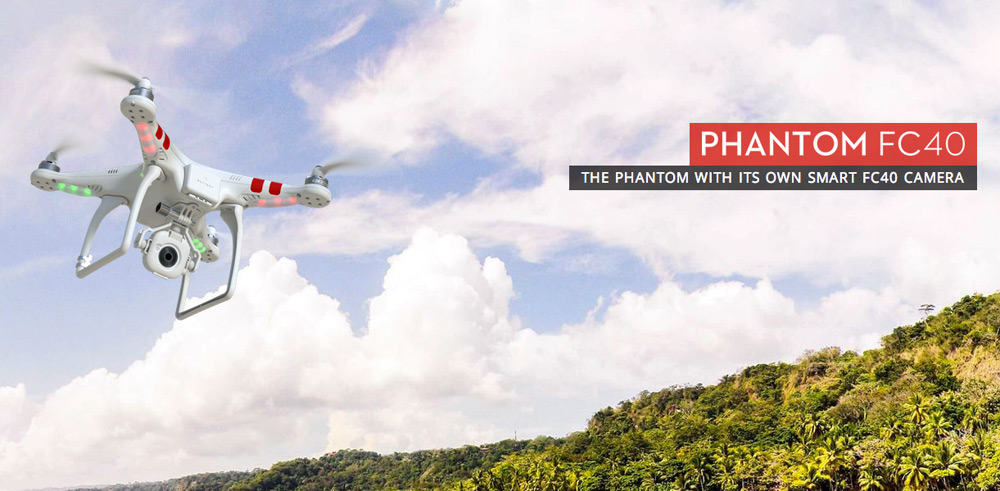 4. Walkera QR W100S
Walkera QR W100S is a first person view drone that works with WiFi, which means you can use the Android and iOS smartphone app to gain full control of the drone. You can choose between standard mode or gravity mode, where the latter allows you allows you to control the QR W100S by tilting your smartphone in the direction that you want it to fly.
Since it is a FPV drone, you can watch the live feed from within the app too. If you happen to get the DEVO Transmitter you can also use it to fly the QR W100S, and use the WiFi connection at the same time to watch the live stream of the drone camera feed on your smartphone too. It's a good drone to have if you want one that provides you with a decent first person view while you're recording video.
[Get one – $159]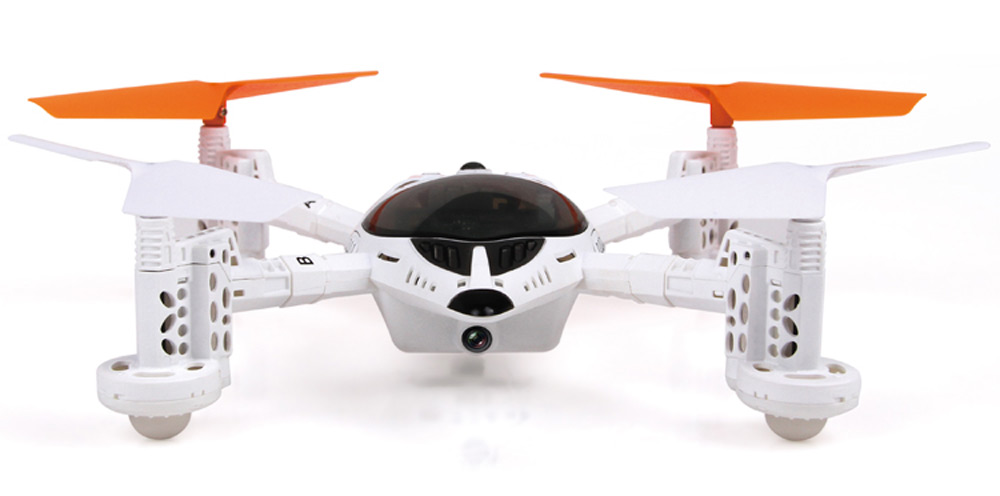 5. Heli-Max 1SQ Vcam
Heli-Max 1SQ Vcam is an easy to fly and durable drone. It comes with a camera, where you can use the buttons on the controller to take pictures and record while flying it. The Heli-Max 1SQ Vcam includes a stabilization system to keep the drone centered and level while it's in the air, but it might still be a bit of challenge for any first time to keep it hovering.
It can take good pictures and clear 720p recordings as well. The controller has two modes that you can you switch between to fit your preference. One mode restrains the sensitivity, which makes it easier for you to learn how to control it while the other mode is more responsive, for a more aggressive flying experience.
[Get one – $109.98]
6. WL Toys V959
If you'd like a more unique looking drone, you might be interested in getting this bug-looking-quadcopter. Although small, the V959 also comes with an onboard camera that you can use to take pictures and videos. Unfortunately, it doesn't come with live feed to your controller.
If you're new to flying a quadcopter, this would be a good first drone as it's fairly easy to fly, even for newbies. The V959 is fairly stable which gets you some nice video footage too, and the remote controller sensitivity can also be adjusted to your preference which is really useful. It's one good way to leave your mark in the world of aerial videos.
[Get one – $58.75]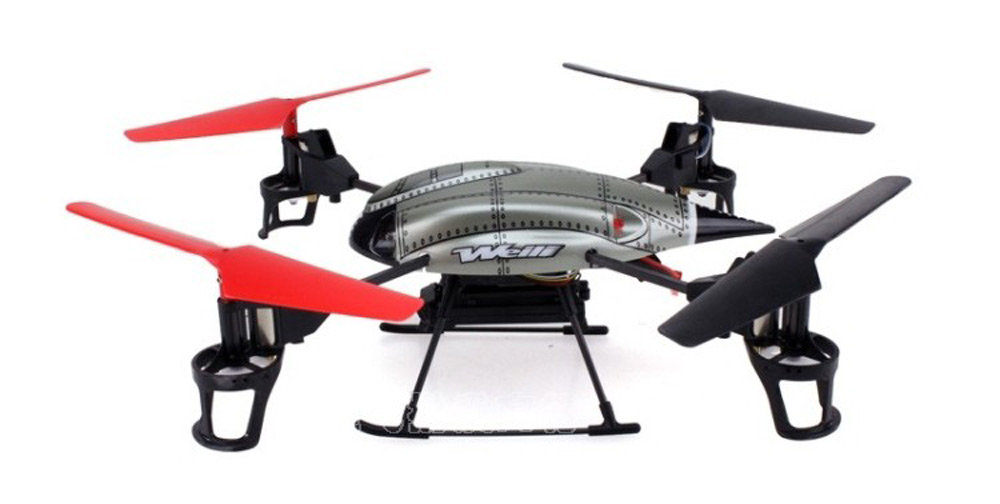 7. Hubsan H107D X4
This is one of the cheaper and more affordable drone options around and it's also one of the smallest first person view drone. It's known as the Hubsan H107D X4. The built-in camera provides a live stream feed directly to the controller that comes with a 4.3-inch color LCD. From the controller, you can initiate recording using only a single button to start/stop recording.
This small drone does not come with a GPS, which means it can't position itself while flying and it may be hard for newbies to keep it hovering in one place. Then again, if all you really desire is to be able to fly a first person view drone then it's worth giving this drone a shot.
[Get One – $139.90]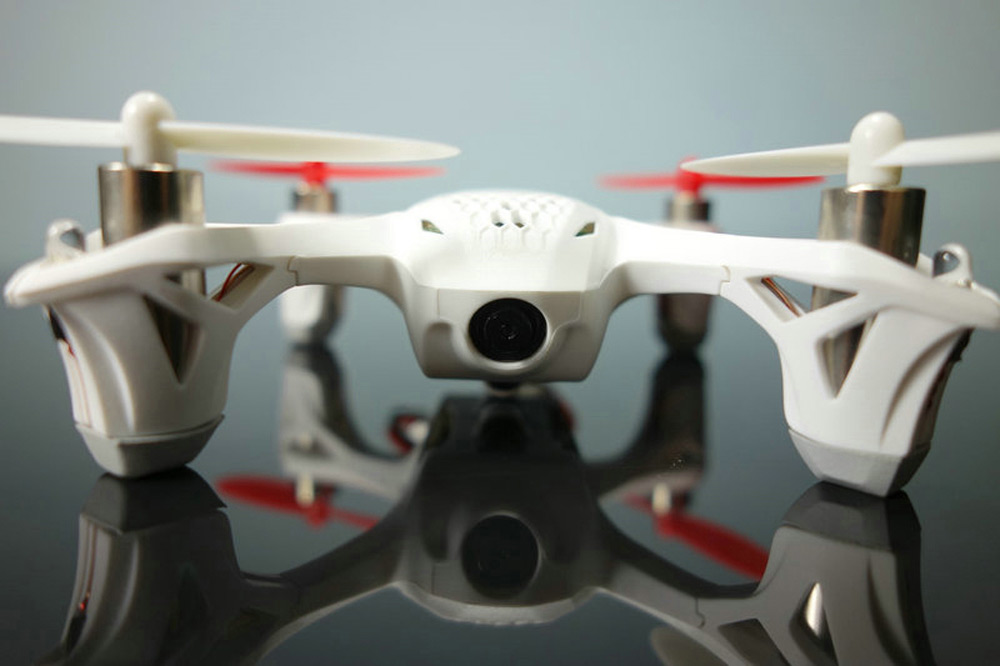 8. Syma x5C Explorers
The Syma X5C Explorers is a reasonably priced quadcopter if you're looking for a decent quadcopter with a camera. Although it can't provide you with a live feed, you can still use its camera to take stills and record videos. It is very stable midair even outdoors against the wind.
The battery attaches straight to the drone's body which makes it easy to replace if you need to. You probably won't get great Flickr worthy stills or recordings with it but it's still capable of giving you a decent snapshot, as long as you know how to keep it steady in midair.
[Get One – $64.99]