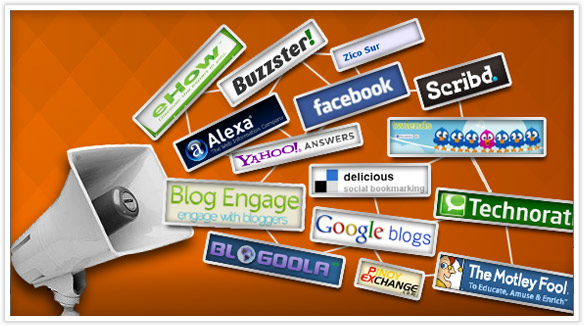 There is an extensive list of ideas that you can implement to drive more traffic to your blog. Not only your post should be unique and on an interesting topic. But you also ensure to post it on the right time to increase its chances of visibility.
Luckily you're reading the right content because we're going to share tactics that any blogger could implement to grow their subscriber list speedily. Have a look below to promote your blog in a risk-free way.
Jot Down Authentic Content
Obviously content is everything in the blog. This is why it is crucial for a blogger to write down reliable information only. People who read blogs on a daily basis easily figure out the difference between right and wrong.
Therefore, if you want to increase the popularity of your blog in a positive manner then you should facilitate your readers with authentic content only. Ensure to provide valuable content regularly on your blog to create it a trustworthy and reliable source for readers. Else you will not only negatively publicize your blog but also reduce its readership.
Connect With Your Readers
It doesn't only mean that you share quality content on your blog regularly instead you will need to interact with them as well. For this, you will need to give answers to all the questions of your readers on the comment box as well as in the blog message box.
Moreover, you can also write a thank you line, to appreciate your readers for reading your stuff. By doing this, you will easily increase the fan following of your blog and build an everlasting relation with your existing subscribers.
Share Content on Social Media
This is also a great way to drive tons of blog subscribers in a short span of time. Create an account on popular socializing forums and add a link to your every new post to redirect readers to your blog. Social media resources provide a two-way relationship opportunity to blogger as you can interact with your readers in a nonstop way.
So don't forget to share a new post on popular social media platforms including Facebook to double your subscriber list in record time.
Write Guest Post for Others
Surely by sharing a guest post on a popular platform, you can invite their readers to your blog. Don't write for your blog only instead consume some time in guest positing to easily avail new subscribers from referral links.
Keep in mind to do guest posting on relevant blogs within your industry to increase the chances of success. Otherwise, this guest blogging technique will not benefit you in the long run.
As a blogger, it is vital for you to create and share visual content regularly to promote your blog more effectively. According to a recent survey, it is come to know that readers always enjoy exploring creatively designed content. It means you can also add eye-catching elements in your blog by sharing stylish infographics, slide shows as well as videos.
Promoting blog in a relevant audience is the key to success. Therefore take every measure to figure out the right places to market your blog. For instance, if you're sharing your blog post on social media then you should engage in groups that will help you to increase followers of your blog. Else you will miss out a great opportunity to promote your blog in front of a loyal audience for your blog success.
Author Bio
Jessica Barden is the writer of this post. She is a veteran Academic Counselor with an extensive experience in essay writing service. In addition, she also assists fresh graduates who want to make their career secure with professional guidance.