Customers' demands have increased in multiple folds with the advent of latest technologies and the same has sharpened the edges of competition. In the middle of this spirited environment, it has turned out to be a rather challenging task to develop a mobile application that is productive, performing, as well as powerful enough to meet your requirements.
A number of mobile development companies all over the world are employing their best of the available resources to design & develop such innovative apps that have capability to take the world by storm.
These companies have the best of the experts and skilled developers who have several years of knowledge in mobile application development and handling allied tools & technologies for cross-platform app development. They are aware of the fact that cross platform tools are nowadays widely used in creating almost all sorts of apps. These tools just not save time but also money, offers limitless scopes to app builders.
Let us learn about the top cross-platform mobile app development tools: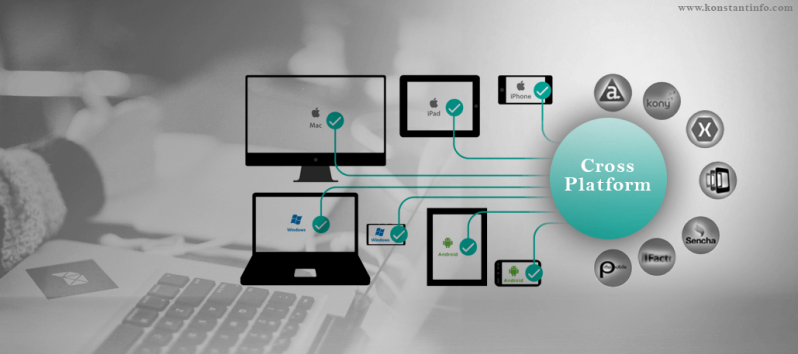 Titanium
This tool is doubtlessly a preferred choice of almost all the professional developers over the world. It offers an excellent environment to help enterprises derive a competitive edge over their rivals and turn out to be quickest to respond customers. Its single along with JavaScript can do away with the requirements of managing multiple tools, technologies and programming languages for multiple platforms. It is the best platform for quickly building, testing, packaging and publishing apps.
PhoneGap
PhoneGap is an open-source framework for mobile developers. It is an ideal platform for cross-platform mobile apps as it uses modern forms of web technologies HTML, CSS and JavaScript. It is also widely used to create hybrid apps. Because the PhoneGap platform does not have a unique IDE, developers can use any of the IDEs they do like to use. Here are the 3 layers of the architecture of PhoneGap.
Web application
PhoneGap
OS and native APIs.
Xamarin
Xamarin is another popular technology to build native apps for multiple platforms. It generates C# based code; the single code-base can be implemented on multiple platforms. With C# you can do things similar to Objective-C, Swift and Java. It allows developers to choose same IDE, language and APIs everywhere. Furthermore, Git integration is built directly into the Xamarin Studio.
Sencha Touch
Sencha Touch is also a well known cross-platform for mobile apps and mobile web app development.  Developers are using it to build efficient apps which can also use hardware accelerate techniques. Sencha allows developers to build quality apps with well-tested, tightly-integrated UI components and libraries.
Kendo UI's report of 2013 Global Developer Survey, which involves 5000 developers, has brought it out that about 90% developers in mobile domain use HTML5 for cross-platform mobile app development.  Among these developers – 51% were engaged in small business 20% in enterprises and 29% worked of startup ventures – have also used HTML5 for cross-platform mobile app development. HTML5 can support a variety of apps, from productivity apps to utility apps, from social media apps to entertainment apps and so on.